By Gail Kalinoski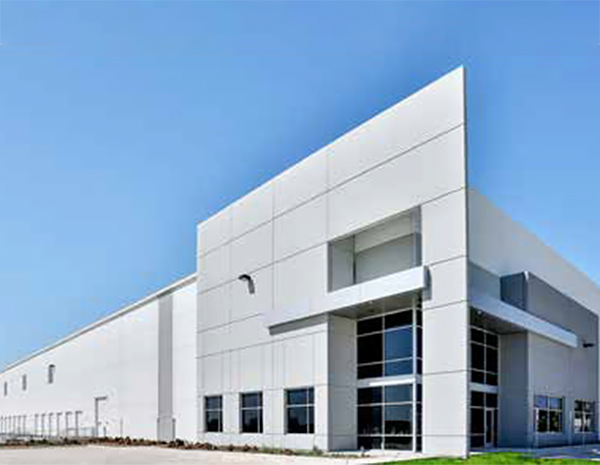 Canadian-based Pure Industrial Real Estate Investment Trust has caught the eye of private equity giant Blackstone Group LP, which intends to add the REIT to its growing industrial holdings in a deal valued at C$3.8 billion.
"We are excited to be acquiring PIRET, one of the premier Canadian industrial REITs, as a continuation of our global strategy to acquire high-quality logistics assets in key urban markets. The management team has done an excellent job building the portfolio and we look forward to working together going forward," Tyler Henritze, Head of North America Acquisitions for Blackstone Real Estate, said in a prepared statement.
Blackstone intends to make this investment through Blackstone Property Partners for its Core+ real estate investment unit. BPP targets substantially stabilized office, industrial, multifamily and retail assets. The all-cash transaction, which also includes assumption of debt, is expected to close in the second quarter and requires approval by stockholders. The deal has the unanimous support of PIRET's full Board of Trustees and Special Committee of Independent Trustees formed to supervise the negotiations. The price of $8.10 per unit represented a 21 percent premium to the closing price of PIRET units on the Toronto Stock Exchange on Jan. 8.
"The Trust has accomplished tremendous growth in the ten years since the initial public offering in August 2007. Since inception, we have generated a total return in excess of 345 percent and we have built a platform that has made us a leader in the Canadian industrial REIT space," Rick Turner, chairman of both the PIRET board and the Special Committee, said in a prepared statement. 
Blackstone's real estate business was founded in 1991 and has approximately $111 billion in investor capital under management in a portfolio that includes hotel, office, retail, industrial, and residential properties in the U.S., Europe, Asia and Latin America. "Blackstone is a highly reputable and strategic owner and one of the world's most active investors in logistics real estate. We look forward to further building out our platform," Kevan Gorrie, PIRET president & CEO, said in prepared remarks.
PIRET's Portfolio Grew Recently
The pending sale comes weeks after PIRET, a Vancouver, B.C.-based REIT, announced three additional acquisitions – two in Fort Worth, Texas, and one in McDonough, Ga. – in the United States for $109.5 million and purchase a fourth asset in Montreal for $25.4 million. Including the Montreal transaction closing expected this month and the closing of one of two Fort Worth assets set for August 2018, PIRET will have completed or announced acquisitions of approximately $850 million year-to-date. In late December when PIRET announced the acquisitions along with three Canadian dispositions, the REIT said it would have 26 U.S. assets, representing 26 percent of its portfolio and the remainder in British Columbia, Alberta, and Ontario.
BMO Capital Markets is acting as financial advisor to PIRET and Goodmans LLP is providing legal counsel. Greenhill & Co. has also advised the Special Committee and Board of Trustees. RBC Capital Markets and Citigroup are financial advisors to Blackstone while Osler, Hoskin & Harcourt LLP and Simpson Thacher & Bartlett are Blackstone's legal counsel.
Photo courtesy of Pure Industrial Real Estate Investment Trust