By Barbra Murray, Contributing Editor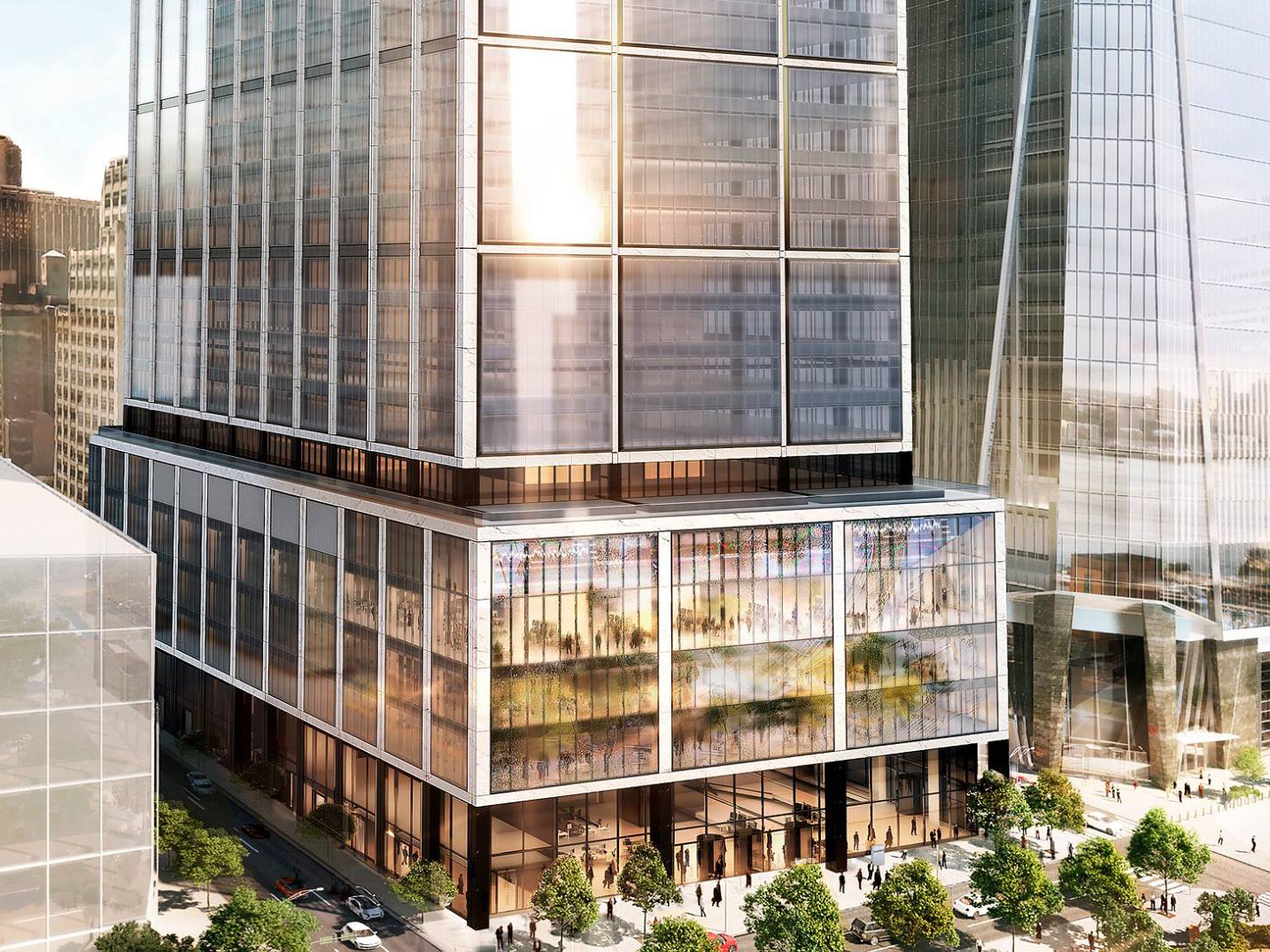 New York—Related Cos. and Oxford Properties Group just reeled in a big fish by the name of BlackRock for its 2.9 million-square-foot 50 Hudson Yards office tower on Manhattan's West Side. Seeking a new site for its global headquarters, BlackRock signed a letter of intent to lease 850,000 square feet across 15 floors at the 58-story high-rise, which will pop up at the partners' $20 billion mixed-use Hudson Yards development.
"Welcoming BlackRock to Hudson Yards is a milestone bigger than any one building or development. It is a ringing endorsement for Manhattan's West Side as the epicenter of commerce, culture and community," Blake Hutcheson, president & CEO of Oxford Properties Group, said in a prepared statement.
Oxford and Related are relying on Related's in-house leasing team to orchestrate the deal, while commercial real estate services firm JLL is representing BlackRock. No one is talking dollar signs or details just yet; however, in previous lease negotiations at Hudson Yards, Related and Oxford have offered some early committers the opportunity to acquire an interest in the building they plan to occupy.
When the time comes, BlackRock will move from its current home base at Park Avenue Plaza, the 1.2 million-square-foot tower at 55 E. 52nd St. that houses its primary office; the investment management firm also leases space across the street at 40 E. 52nd. According to a third quarter report by ABS Partners Real Estate, the company occupies 700,000 square feet between the two buildings under leases scheduled to expire in 2023. Nothing lasts forever—with the relocation, BlackRock will be ending its three-decade-long tenancy in Manhattan's Plaza District.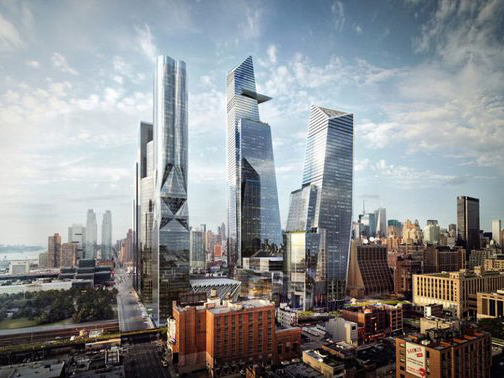 "This state-of-the-art building (50 Hudson Yards) will be equipped with the design, technology and resources to attract and retain the best talent in the industry to serve our clients," BlackRock COO Rob Goldstein said in a prepared statement. "The quality of the environment Related and Oxford are creating have made us very excited about putting new roots down in Hudson Yards."
Related and Oxford's announcement of the agreement with BlackRock was made simultaneously with the unveiling of the design for 50 Hudson. Architecture firm Foster + Partners has conceived a 985-foot-tall skyscraper with a shape akin to staggered building blocks, and sheathed in white stone and glass. And with atypically large, column-free floorplates, the LEED Gold-certified property will carry the distinction of being one of just a handful of West Side office towers with the capacity to house 500 or more people on a single floor.
With construction of 50 Hudson on schedule to commence in 2017, Related and Oxford expect to open the building in 2022. As for the big picture at Hudson Yards, the 17-million-square-foot development is abuzz with activity. Roughly 88 percent of the approximately 5.8 million square feet of completed and in-progress office space has been leased.  Hudson Yards' retail offerings are raking in the commitments as well. Nearly 60 percent of the retail segment, on track to debut in 2018, has been claimed. Things are moving right along at the largest private real estate development in U.S history. However, size isn't everything. Research indicates that Hudson Yards will boost New York City's gross domestic product by $19 billion upon full build-out in 2025.
Renderings courtesy of Hudson Yards New York