By Keith Loria, Contributing Editor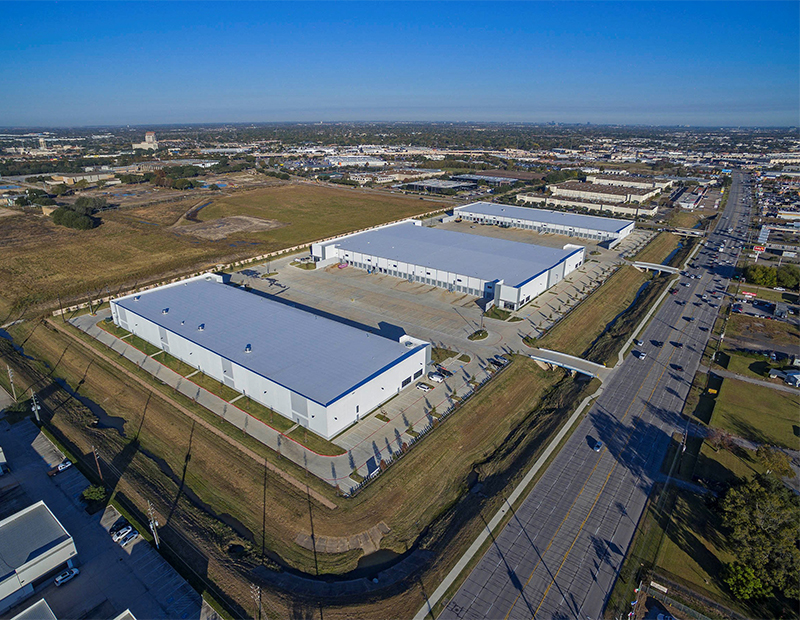 An investment platform sponsored by the Black Creek Group LLC has acquired Stafford Grove Industrial Park, a trio of Class A industrial warehouse buildings in the Southwest Houston suburb of Stafford, Texas, from a joint venture between Crow Holdings Industrial and its investment partner.
HFF represented the sellers in the transaction. The price was not disclosed.
The three buildings, which total 351,960 square feet, are 84.5 percent leased to seven tenants, with an additional 54,550 square feet of vacancy remaining in two spaces.
"The appeal was that it's new Class A product in an infill location within the submarket," Trent Agnew, HFF's managing director, told Commercial Property Executive. "The site plan/buildings have a lot of flexibility with regard to tenant size and trailer parking and have had a strong lease-up—leased to 85 percent occupancy within 12 months with several other prospects for the remaining two vacancies."
Originally completed last year, Stafford Grove Industrial Park is situated at 10633, 10643 and 10653 W. Airport Blvd., at the intersection of Murphy Road in the epicenter of Houston's Southwest submarket. Features include 24- to 30-foot clear heights, a total of 120 dock-high doors, 130-foot truck courts, three drive-up ramps and 38 trailer parking spaces between each building.
Industrial interest is strong
Looking at its portfolio, Stafford Grove Industrial Park represents the type of high-quality project that the company has built many of its industrial portfolios around. For example, in March, Black Creek Group acquired a three-building industrial portfolio totaling 743,381 square feet in Colton, Calif.
Interest in the Stafford Grove Industrial Park was very strong. A multiple round bid process and depth of capital included core funds, institutional advisors and 1031/private capital.
"There is a lack of Class A offerings out across the country so there is a tremendous supply/demand imbalance with all of the capital looking to be placed into industrial currently," Agnew said. "Industrial is at the top of the list in terms of preferred product type at this time due to remarkably strong fundamentals, low CAPEX product type and cash-on-cash returns."
According to Agnew, historically the Southwest submarket hasn't been viewed quite as favorably as Northwest or Southeast but that is changing due to the leasing velocity in recent years.
"This particular site can't be replicated due to the lack of available land within Stafford city limits and there are some specific tax advantages afforded to tenants that give support for continued upward pressure on rental rates," he said.
 The buyer has no plans for changes at this time. They have a lease in progress for one of the two remaining vacancies and it is a long-term hold for them.
HFF's investment advisory team also consisted of Senior Managing Director Rusty Tamlyn and Analyst Dane Petersen.
Image courtesy of HFF