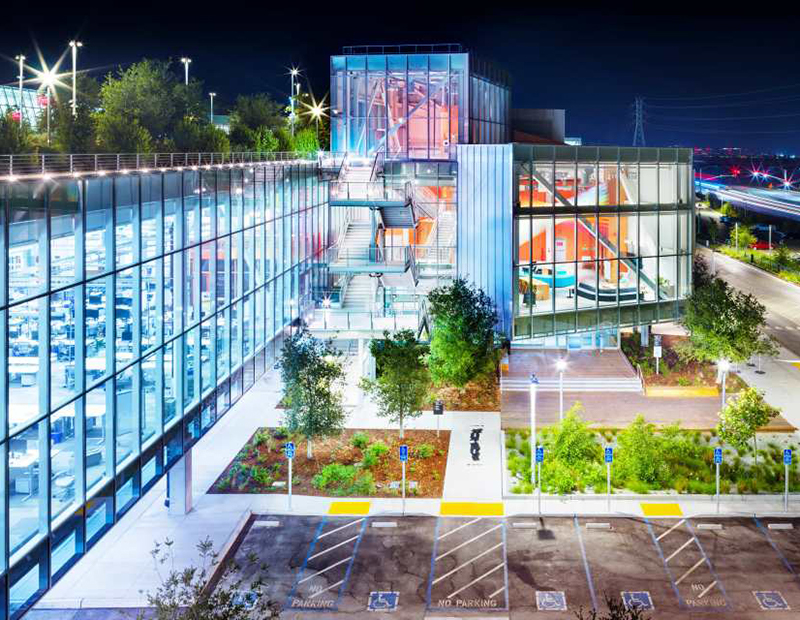 When designing a smart building, the user experience is paramount. That's the philosophy of Zorba Manolopoulos, global program manager in charge of Smart Campuses at Facebook, whose group is tasked with innovating and problem-solving for the social media giant's worldwide property portfolio of about 80 buildings.
"Our (strategy) starts with the employee experience, or occupant experience for that matter—what they want to do, what they want to feel, all the experiences that they want to have—that's where we start. Then we shape the services to meet those goals," Manolopoulos commented at this year's Realcomm event in Nashville.
"We're not really looking at smart buildings as a way to run a building better or more efficiently," he said, adding that his group aims to provide sustainability if that's what users demand.
Speaking in a panel discussion during the annual commercial real estate technology conference, Manolopoulos explained how his team considers a day in the life of a typical building user as Facebook scrambles to accommodate its rapidly growing staff—in the past year and a half, the company has doubled in size.
Take eating lunch, for example. "The first step in eating lunch is, you actually plan to eat lunch." That gives rise to thorny questions about food options, dining companions, and the logistics of getting there and back. Inevitably, part of the solution involves an app.
"You started with the experience first and then let the tech provide the experience," noted Manolopoulos.
Earlier this year, Facebook preleased an entire 803,000-square-foot office campus for its virtual realty arm Oculus in the San Francisco suburb of Burlingame, Calif.
Issues of energy and cost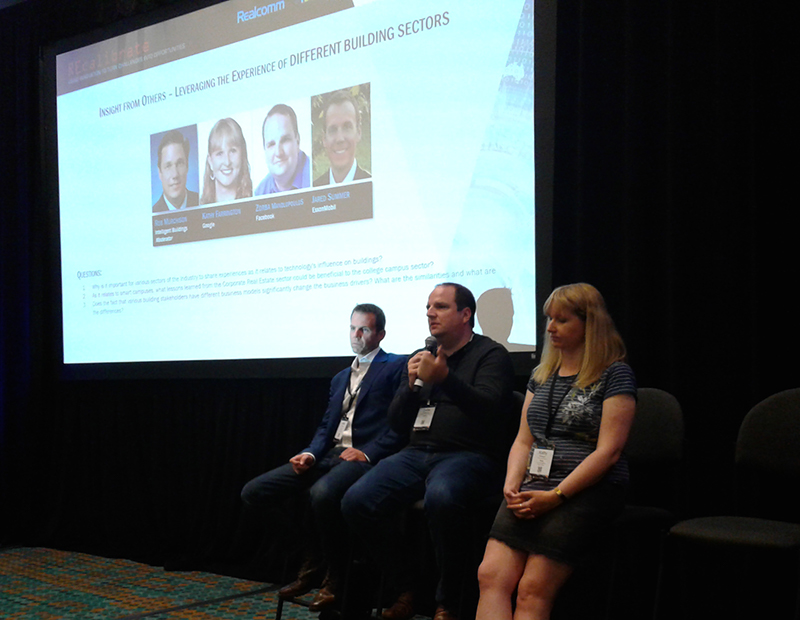 Kathy Farrington brings a slightly different focus to her work as technical program manager at Google, which has hundreds of buildings in its portfolio. "User experience is definitely key, but obviously we really care about sustainability as well, and driving down not necessarily costs as much as energy use and the impact on the environment," which includes green materials and other factors beyond energy use, she said.
"Space utilization is also really important," she added. Farrington emphasized that companies need to prioritize. "If you don't have a functional BMS (building management system) or a functional lighting control system, you've got to solve that first."
For Jared Summers, who serves as data foundation manager at ExxonMobil, applying digital technologies to the firm's global portfolio of thousands of properties involves a more cost-conscious approach.
"The experience is important, and we design for that," Summers noted in the panel. "However, the story goes around the operational efficiency and the savings, because then that gets it past management. We are in a fundamentally different industry than tech."