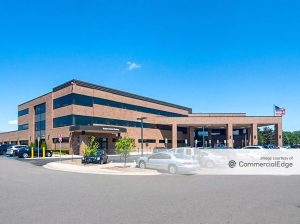 In a series of successive deals, Big Sky Medical Real Estate has purchased 13 medical office and life science buildings across Texas, Wisconsin, New Jersey, Pennsylvania, Michigan and Florida for a combined $251.4 million, public records show. BMO Harris Bank provided $189 million in acquisition financing, according to CommercialEdge data.
The company paid $64.5 million for a 149,000-square-foot medical office building in West Bloomfield, Mich. Seavest sold the 1985-built property located at 6900 Orchard Lake Road. Bloomfield Cardiology, Michigan Institute of Urology and Orchard Pediatrics are tenants at the building, among others.
Other major acquisitions include Spectra Labs, a 204,500-square-foot life science building in Rockleigh, N.J., sold for $50.5 million by Charter Realty Group. In another transaction, Big Sky paid $39 million to Retina Consultants of Houston for a 52,825-square-foot medical office building in Bellaire, Texas.
Another $39 million went toward the purchase of a 60,000-square-foot property in Brandon, Fla. Harrod Healthcare Real Estate sold the medical office building that came online in 2019 at 515 S. Kings Ave. Women's Care, one of the region's dominant multispecialty health practices, is the facility's only tenant. JLL brokered the transaction on behalf of the seller.
A few months ago, Big Sky Medical formed a partnership with an institutional investor with the intention to acquire $1 billion worth of medical office assets across the U.S. The new investment vehicle was seeded with a $400 million portfolio that Big Sky had amassed in the past 12 months.