By Gail Kalinoski
More than six months after acquiring ground leases for the land under three New York City limited service hotels with a total of 1,179 guestrooms, Los Angeles-based BH Properties has financed the portfolio with a $252.8 million mortgage and mezzanine facility secured by New York Life Real Estate Investors.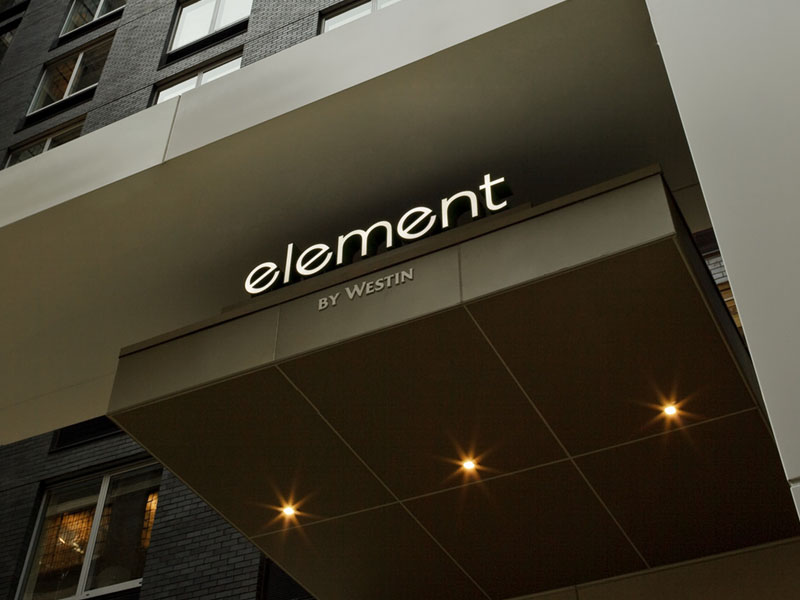 The financing obtained by New York Life Real Estate Investors was described as a cross-collateralized, 25-year facility.
 "New York Life is pleased to provide this capital to facilitate BH Properties' earlier acquisition of the subject and satisfy their long-term borrowing objectives. This financing will also provide them with additional capital for future acquisitions, while simultaneously meeting New York Life's desire to place long-term debt against secure cash-flowing assets," Eric Becher, senior director of New York Life Real Estate Investors' New York Regional Office, said in a prepared statement.
Commercial Property Executive reported in October that BH Properties had acquired the leased fee positions for the land under The Element New York Times Square West, 311 W. 39th St.; Sheraton Tribeca, 370 Canal St.; and the Doubletree Hotel, 8 Stone St., from Lexington Realty Trust for $338.2 million.
"This was an important financing for us as it will increase our ability to more effectively pursue opportunistic acquisitions. New York Life Real Estate Investors was able to see the underlying value of the assets and still consider the value-appreciation play. It's always a pleasure working with a lender that is able to understand our vision," Tye Palonen, director of finance at BH Properties, said in prepared remarks.
The deal for the leased fee positions was structured as a reverse 1031 exchange and was BH Properties' first transaction in Manhattan and its largest overall to that date. At the time, the privately held company said it had to restructure its balance sheet and had planned to dispose of up to 25 properties throughout the United States. Last month, BH Properties, with the assistance of Marcus & Millichap, closed on the sale of Midway Business Park, an 11-building, 235,042-square-foot mixed-use park development in Farmers Branch, Texas. The campus at 13604-13740 Midway Road was described as a mix of office, retail and flex space.