By Laura Calugar
Cleveland—Brown Gibbons Lang & Co. Real Estate Advisors (BGL) has completed a $60 million residential and commercial mixed-use financing for Snavely Group. The multi-faceted financing will support the adaptive reuse conversion of the former historic Forest City Savings and Trust building, as well as the ground-up development of a high-end, market-rate apartment community in Cleveland.
The development will be located at the intersection of West 25th Street and Detroit Avenue, transforming three of the four corners of the intersection. The financing will allow for the construction of 194 Class A apartment units with premier amenities at the northwest corner, 250 enclosed and secured parking spaces (180 spaces will be underground), second-floor pool and amenity deck, a 1,750-square-foot fitness center, 1,900-square-foot community room and a 1,500-square-foot boutique grocery and convenience store.
The converted version of the Forest City Savings and Trust building will feature 38 affordable units, 36 surface parking spaces, 12,600 square feet of office space for The Beauty Shoppe, 7,000 square feet of restaurant space, 11,000 square feet of additional office/retail space on the east end of the complex and a 19,000-square-foot arts-and-culture nonprofit school called The Music Settlement. Scheduled to open in late summer 2017, the school will serve approximately 150 early childhood program students, 75 music and music therapy students and have about 50 employees. According to cleveland.com data, studio, one- and two-bedroom apartments will range from 500 to 1,100 square feet. Rents are planned to range from $1,000 to $2,500 a month.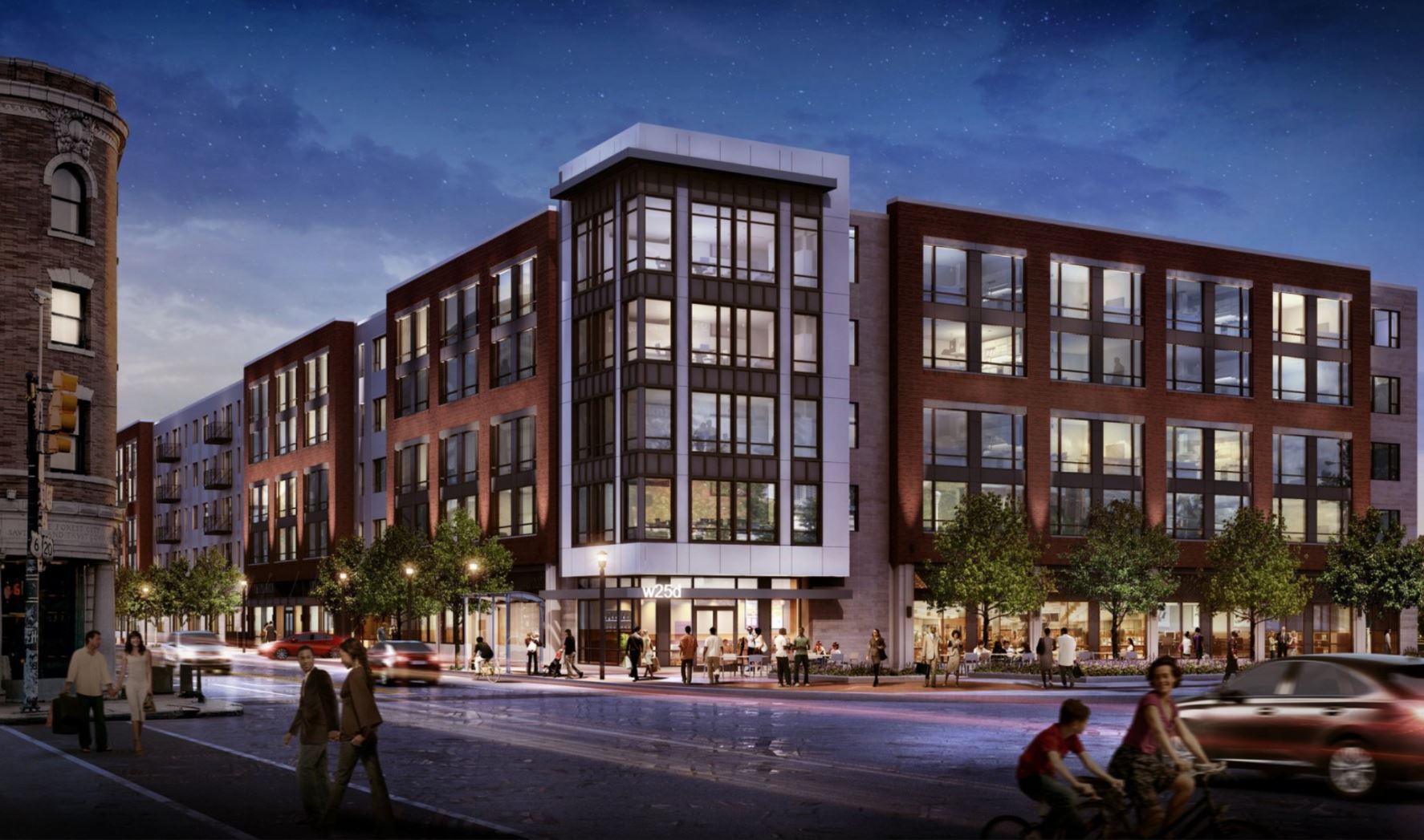 The financing consisted of senior construction debt, subordinated bridge debt, municipal city and state agency debt, New Markets Tax Credit Equity and sponsor equity. Financial institutions including First Merchants Bank, Citizens Bank, First National Bank, Enterprise Community Loan Fund and Cleveland Development Advisors, as well as multiple city and state agencies such as the City of Cleveland, Village Capital and Cuyahoga County were represented in the transaction. Capital One, Cleveland Finance Fund and Cleveland Development Advisors were involved with the New Markets Tax Credit Equity structuring and syndication.
"BGL's strong industry relationships and real-time market knowledge were instrumental in achieving the financial closing. In today's ever-changing financial climate, BGL's ability to navigate obstacles and foresee future problems defines their ability to add value to the real estate development process," said Peter Snavely Jr. from Snavely Group.
BGL specializes in mergers and acquisitions advisory services, debt and equity placements, financial restructuring advice, valuations and fairness opinions.
Just last month, BGL secured $81 million in financing for the conversion of the historic Standard Building in Cleveland into high-end apartments.
Image courtesy of cleveland.com and via Google Street View