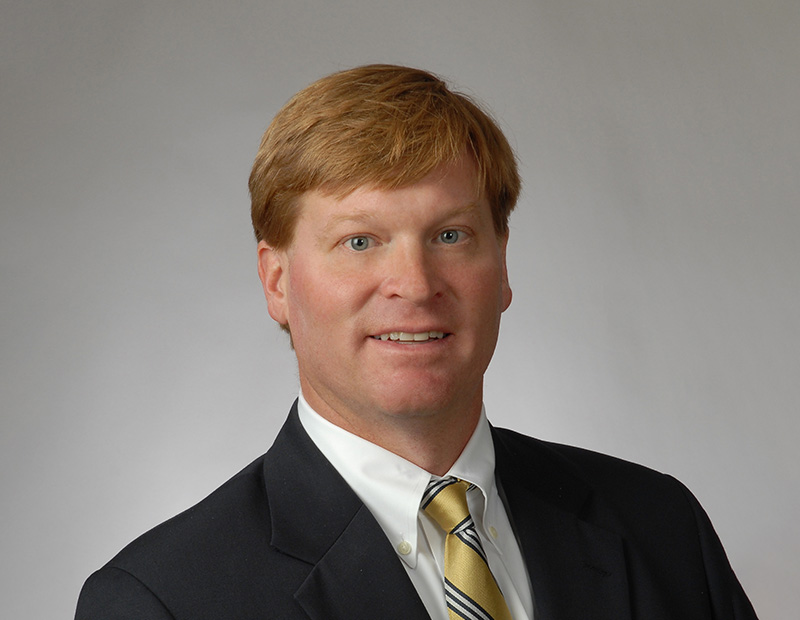 As companies and people continue their flight to Raleigh-Durham, the area remains strong across all real estate asset types. In 2018, the North Carolina metro added 26,000 jobs as employers pursued a highly-educated and growing workforce. The Triangle's population grew by nearly 200,000 people between 2010 and 2017, more than triple the national growth rate.
Tech and life science employers have reaped many of the benefits of The Triangle's expansion period, with several major firms relocating or expanding in the market in recent years. Amazon even considered the metro for its second headquarters as part of its final 20-city shortlist.
---
READ ALSO: Economy Watch: Amazon HQ2 to Drive Up Rents in Winner's Market
---
Brad Corsmeier, executive vice president of CBRE's Raleigh office, spoke with Commercial Property Executive about what is on the horizon for this strong secondary market. With more than 17 years of experience in the metro, Corsmeier discussed the future of The Triangle's office market and how coworking fits into the picture.
How is the metro's declining average vacancy rate impacting office dynamics?
Corsmeier: With declining vacancy, rental rates are increasing due to demand. Large blocks of product are leasing up, driving new construction at higher rates due to demand and costs, thus allowing existing product to continue to push terms.
Which submarkets are drawing the most tenant interest and why?
Corsmeier: The two CBD markets, downtown Raleigh and downtown Durham, are attracting the most interest mainly due to true, mixed-use products they each have that incorporate high walkability factors. The Millennial workforce here wants an 18-hour city.
Tell us about a recent transaction you were involved in. How does it characterize the market's current trends?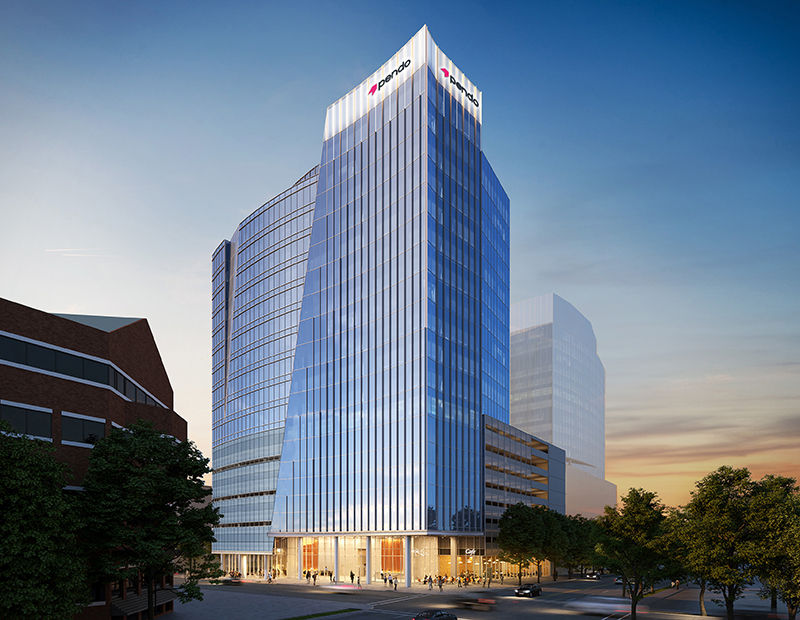 Corsmeier: The most recent major lease was with Pendo at 301 Hillsborough for 125,000 square feet in downtown Raleigh. This transaction was key because (the city center) retained a growing tech company, proving it is an up-and-coming market for technology jobs. The lease also solidified the strong market dynamics that we are seeing. It was a major prelease in a Class A+ mixed-use office tower that has top market rental rates.
How has the increase in coworking space affected office users and investors in the metro?
Corsmeier: So far, our market has seen a healthy amount of coworking take root. But, it has been a competitive alternative to landlords looking for traditional leases with term. In the end, I see coworking being an integral part of institutional product, and investors will be prudent about the level of coworking they retain as part of overall projects.
How safe of a play is office investment in Raleigh-Durham in 2019, given signs of a potential downturn on the horizon?
Corsmeier: Our market is creating jobs and talent is abundant here. We are seeing companies leave the gateway markets for Raleigh-Durham for the same talent but at half the costs. Raleigh-Durham should continue this growth trend, albeit more slowly. If we do have a recession, our market often is insulated from some of the macro factors that downturn the economy. I see us humming for a little bit longer. We are lucky to live and work here.
With an abundance of office projects underway, how quickly are new developments leasing up?
Corsmeier: We are very much a "show me" market, so product often doesn't lease up until the fourth period of the construction timeline. The Dillon, for example, (was leasing) until about 30 days from delivery and is now 100 percent leased with amazing retail amenities.
What should Class B office investors do to ensure their inventory remains competitive?
Corsmeier: If a Class B building is well located, it is wise for them to amenitize their buildings with upgraded lobbies, amenity centers and fitness centers. If they do this, their mid-$20s rents will then rise $3 to $4 per square foot, maybe more, but still be a competitive bargain. If a Class B building is not in the best location, it would be wise for them to stay competitive by using the value play due to their lower rental rates.