By Roxana Baiceanu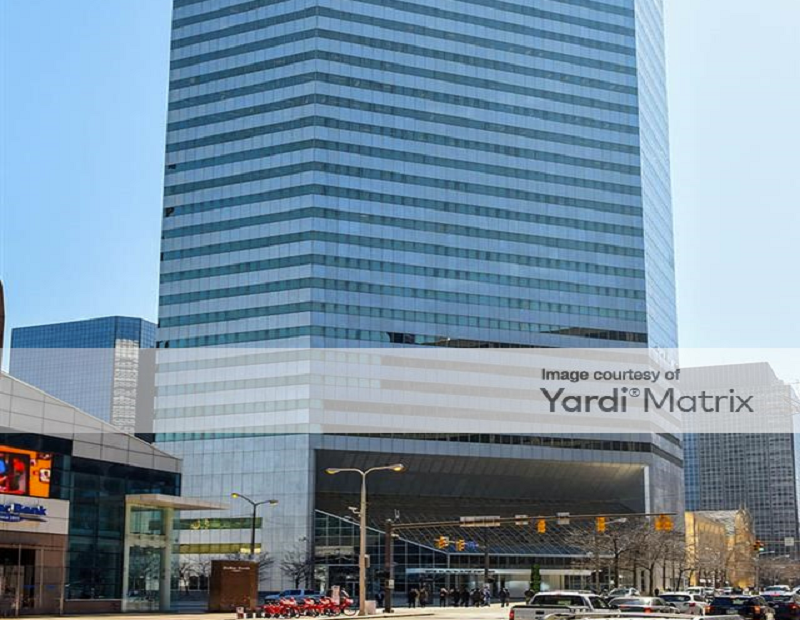 Bellwether Enterprise has secured a $57 million refinancing for Optima International, the owner of One Cleveland Center. The company will use the money to refinance the property's high interest rate debt and fund tenant improvements. The 10-year CMBS loan, originated by Rialto, features a 30-year amortization schedule.
"Downtown Cleveland in particular continues to be a hotspot for new and growing companies, and our work with One Cleveland Center highlights our expertise in enhancing vital properties in key business hubs," said Bellwether President Ned Huffman, in a prepared statement.
Senior Vice Presidents Jim Doyle and Ross Halloran arranged the refinancing.
Iconic tower
One Cleveland Center is located at 1375 E. 9th St., and is the fifth tallest office tower in the city's downtown area. It provides 543,945 square feet of space, of which 53,000 square feet are designated for retail use, according to Yardi Matrix. The 31-story building features a glass lobby, on-site café and conference center, and a 1,100-square-foot parking garage.
The property was originally built in 1983, and went through a series of renovations, the last round being completed in 2011. It has been part of Optima's portfolio for almost 10 years.
The office tower is close to Cleveland State University and can be reached via Interstate 90 using the St. Clair Avenue N.E. exit.
Image courtesy of Yardi Matrix