By Keith Loria, Contributing Editor
Prologis U.S. Logistics Venture has teamed with Norges Bank Investment Management on the acquisition of KTR Capital Partners entire real estate assets and operating platform, consisting of three investment funds, for $5.9 billion.
"This deal shows that large U.S. commercial real estate portfolios continue to catch the eye of foreign pension funds and sovereign wealth funds," Andrew Maguire, a shareholder in the real estate group of McCausland Keen & Buckman, told Commercial Property Executive.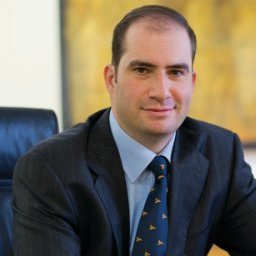 "Consistent with the established pattern, a deep-pocketed foreign fund (in this case, Norway's NBIM) has teamed with an industry leader with large-scale operations and management capacity to acquire a significant portfolio of U.S. real estate assets."
The portfolio comprises 60 million square feet of in-service properties, 3.6 million square feet of development in-progress and land with 6.8 million square feet of potential build-out.
"The status of the ongoing projects (i.e., the percentage of space that has been pre-leased) and the development potential of the land—primarily, how it is zoned and whether needed approvals and permits are in place—will surely influence the long-term success of the overall acquisition," Maguire said.
Originally established in 2004 as an investment, development and operating company focused exclusively on the industrial property sector in North America, KTR has spent the last decade becoming an industry leader in the most sought-after industrial markets including Los Angeles, New Jersey, Chicago, Miami, Dallas, Houston, Seattle and the San Francisco Bay area.
During the past decade, KTR invested over $7 billion of capital across 215 transactions encompassing nearly 600 properties totaling upwards of 100 million square feet of acquisitions and more than 25 million square feet of speculative and build-to-suit development.
"We have had the honor of serving an elite group of limited partners and we have worked with a tremendous group of partners and industry professionals," Jeffrey Kelter, KTR's chairman & CEO, said in a statement. "Over the past 17 years of investing in industrial assets in the United States and realizing over $8 billion in dispositions, we are proud of the industry leading returns our investment strategy has produced, both as a private and public company."
According to Maguire, the deal might signal that foreign institutional investors are gravitating to stable industrial assets located within major distribution areas.  As another example, he cited a deal from earlier this year, where a joint venture including Singapore's sovereign wealth fund purchased more than 100 million square feet of industrial properties located across the nation.