By Alexandra Pacurar
Bedrock has partnered with Pike Pointe Holdings LLC—a subsidiary of Syncora Guarantee Inc.—to redevelop the former headquarters of the Detroit Police Department. The exact planning and timeline of the project are in the works, but the developers will preserve the iconic building's historic nature.
"We are excited to work with Syncora to revive a priceless piece of Detroit architecture," said Bedrock CEO Jim Ketai, in a prepared statement. "Greektown and its neighboring districts have experienced tremendous growth and have several new transformative developments coming out of the ground in the near future, making this the perfect opportunity to begin this building's next chapter."
Architectural gem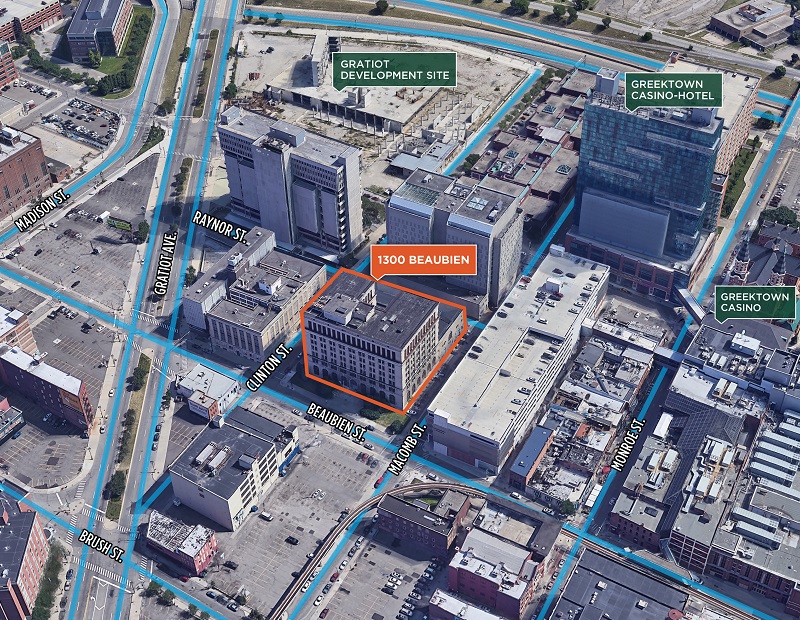 Located at 1300 Beaubien, in the city's Greektown neighborhood, the structure was designed by "architect of Detroit" Albert Khan. Construction work started in late 1921 and just one year later, the DPD's traffic unit was the first to move in. The building has been vacant since June 2013, when the city's police department moved into the Detroit Public Safety headquarters at the intersection of Third Avenue and Howard Street.
This is not Bedrock's first project involving a historic building in Detroit. The company founded by local businessman Dan Gilbert, recently purchased the Buhl Building at 535 Griswold St., right in the heart of the city's financial district.
Images courtesy of Bedrock via Google Street View