By Jeff Hamann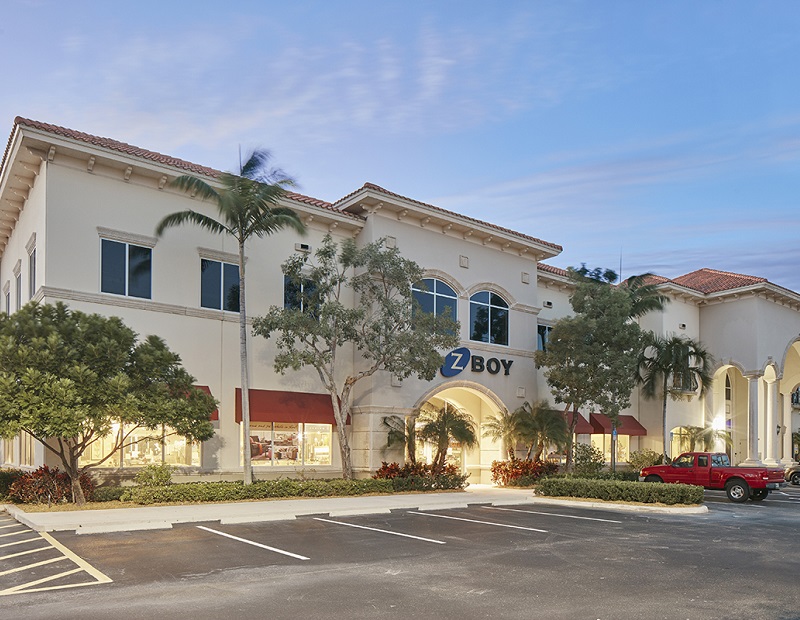 Precise Property has acquired a 43,400-square-foot retail building in Palm Beach Gardens, Fla., from a joint venture between BBX Capital Real Estate and Stiles Property Fund for $7.4 million. BBX acquired the asset along with two other mostly vacant structures on the 30 acres at PGA Station in December 2013.
The property is part of the larger PGA Station mixed-use development, which is expected to eventually contain approximately 200,000 square feet of office space, a parking garage and a 111-key hotel, according to The Palm Beach Post.
Development plans moving forward
Located at 3901 Design Center Drive, the two-story building is positioned between Interstate 95 and Florida Route 811, enabling convenient access throughout the region. Tri-Rail is planning to extend commuter train services to the immediate area with the construction of a station next to the parcels. The asset also sits within two miles of The Gardens Mall, a 1.4 million-square-foot regional shopping mall. La-Z-Boy occupies approximately 12,000 square feet at the property.
"Converting this property from primarily furniture retail to office use is another step in the process of activating PGA Station under its new mixed-use development plan. This, along with the new hotel under development, will make PGA Station a true destination in Palm Beach Gardens," Seth Wise, president of BBX, told Commercial Property Executive.
Image courtesy of BBX Capital Real Estate