By Barbra Murray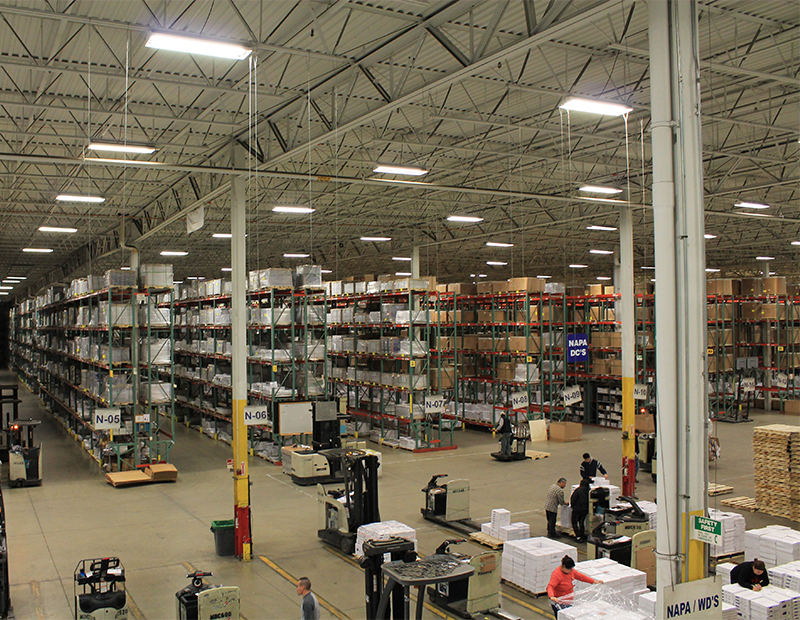 Barnett Capital Ltd. has pocketed $84 million on the sale of a 2.1 million-square-foot industrial portfolio spanning nine states. The company sold the collection of 20 predominantly single-tenant properties, three-quarters of which can be found in the Midwest, to Brennan Investment Group.
Commercial real estate services firm CBRE represented both seller and buyer in the transaction.
Illinois is home to five of the assets, including the largest of the group, the 378,325-square-foot building at 1100 Corporate Dr. in McHenry. Missouri, Ohio and Pennsylvania each host three properties, while Indiana is the site of two of the facilities. The remaining buildings are located in South Carolina, Tennessee, Texas and Wisconsin. All the properties in the institutional-quality portfolio are 100 percent leased. Having met its investment goals, Barnett decided it was time to sell and continue to focus its efforts on increasing its holdings in its target market: Greater Chicago.
"Generally, we see the national marketplace as very institutionalized, with great demand for the high-cube distribution facilities that tenants like Amazon and others are seeking to lease as they look to cover as many markets as possible. Those factors make it very difficult to compete with institutional money. That's why we have narrowed our focus to Chicago, primarily," Dan Shachtman, senior director of commercial real estate with Barnett Capital, told Commercial Property Executive.
Industrial envy
The national industrial market is faring exceedingly well, in general. Buoyed by the steady growth of e-commerce and a progressively improving economy, vacancy rates have dropped to record lows. The numbers in Barnett's current market of choice are no exception. Real estate investment services firm Marcus & Millichap has predicted that the city's industrial vacancy will drop to a 10-year low of 6.3 percent in 2017.
"We're focusing on Chicago, in part, because we believe there is a good supply of product that meets our acquisition criteria," Shachtman said. "Currently there is a lot of focus, from an investment and development perspective, on core product. This opens up and may make it easier to compete for non-core offerings." Seeking value-add opportunities, Barnett expects to shell out anywhere from $2 million to $15 million on properties ranging in size from 20,000 square feet to as large as 250,000 square feet. 
Barnett is keen on the Windy City for other reasons, as well. "Chicago is a broker-driven town. With the relationships we have, and are building, we believe we'll see more acquisition opportunities," Shachtman added. "Because Chicago is our backyard, it is easier for us to respond quickly to opportunities and make wise investment decisions."
Image courtesy of Barnett Capital