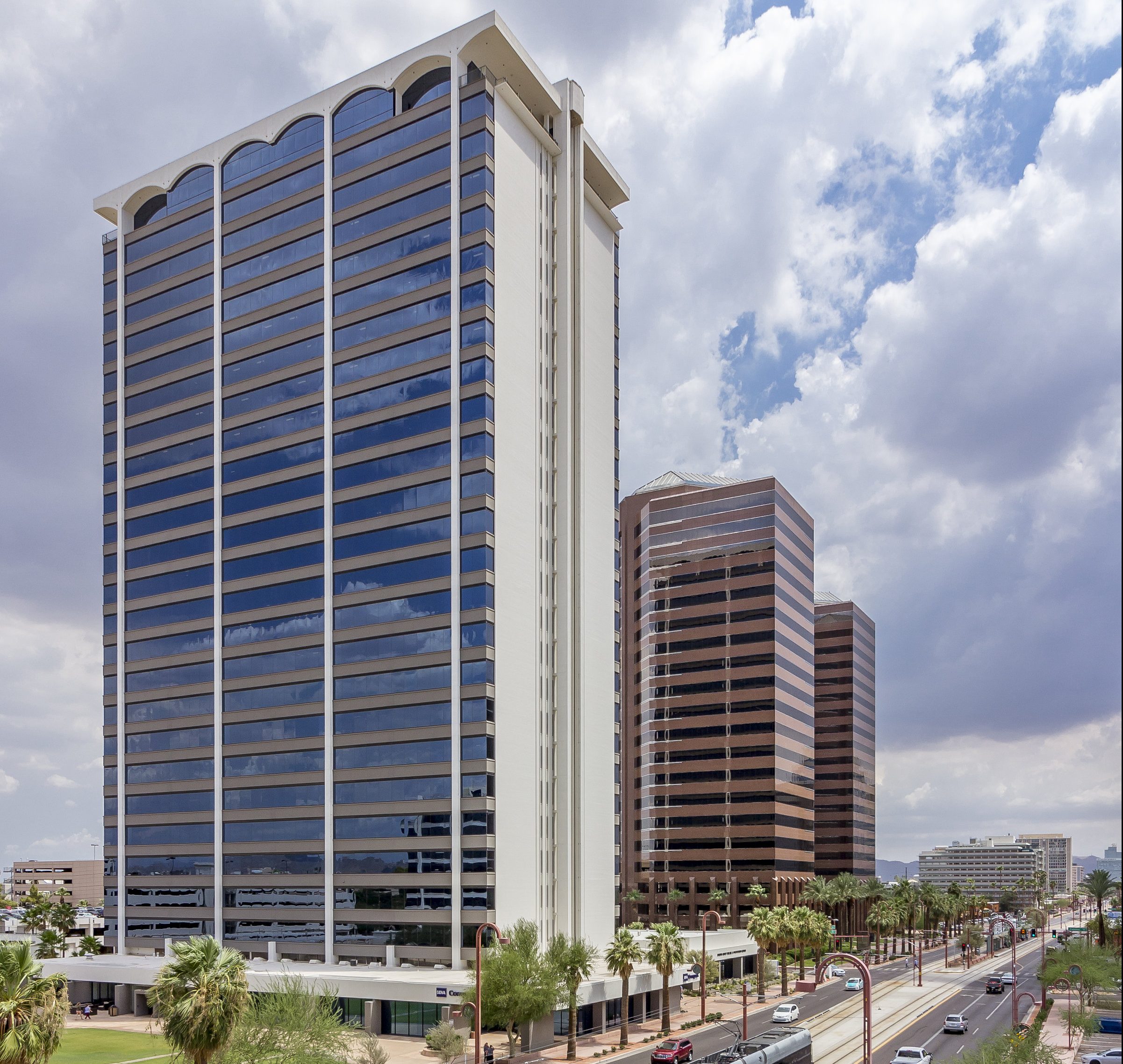 Balfour Pacific Capital has completed its first investment in the Phoenix office market. The Canadian company acquired the 457,893-square-foot Phoenix Corporate Tower for $42.3 million from Colony Capital. A Cushman & Wakefield team facilitated the sale. Ryan Cos. will provide property management services.
Phoenix Corporate Tower is located at 3003 N. Central Ave. in the city's central business district. The office tower features potential leases ranging from 3,682 square feet of divisible space to 17,751 square feet of contiguous space. The 25-story office tower first opened in 1965 and received a complete renovation in 1990, and then again in 2006 and 2015. Among its most recent improvements are new conference facilities, a 180-seat auditorium, training rooms, tenant lounge, co-working space and a renovated courtyard.
The nearby area features a plethora of bars and restaurants, the Park Central shopping mall, the Phoenix Country Club and immediate access to the city's light rail. Phoenix Sky Harbor International Airport is roughly 6 miles from Phoenix Corporate Tower. The building is currently 66 percent occupied. Tenants include the Arizona Department of Child Safety, which occupies more than 130,000 square feet, Mountain Park Health Center and the Arizona Municipal Water Users Association.
Phoenix's office market is slowly growing, with the metro adding roughly 18,000 office-using jobs last year. State incentives, such as nonrefundable R&D tax credits, attract new investments. Deloitte and Bank of America are expanding their footprint in the metro, while newcomers include tech companies such as Uber and Upgrade.