By Barbra Murray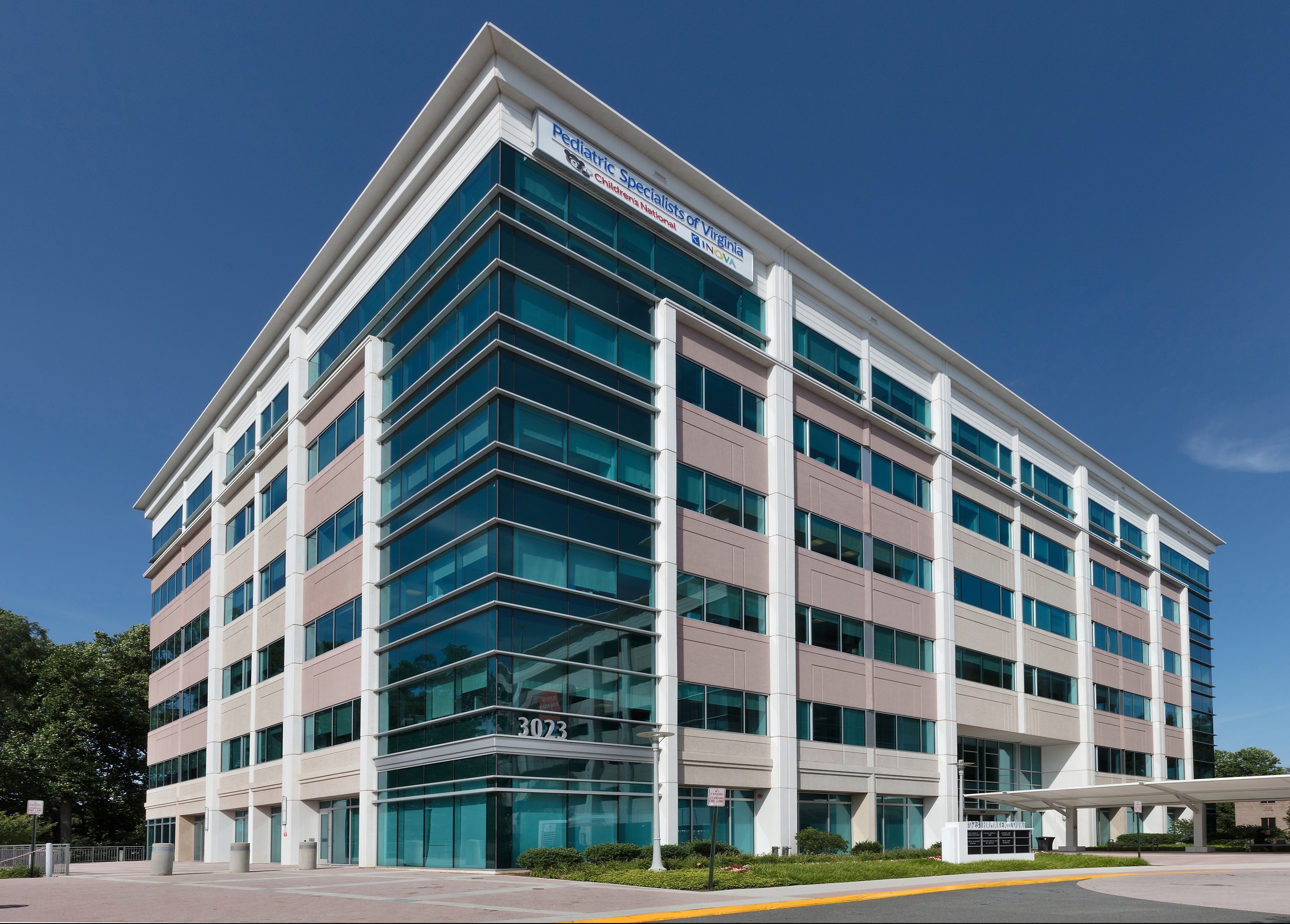 Avison Young has landed a plum assignment in suburban Washington, D.C. The Toronto-headquartered commercial real estate services firm was selected to serve as the exclusive advisor in the sale of the 120,000-square-foot Merrifield-Fairfax Medical Campus in Fairfax, Va. Grosvenor Americas is the current owner of the property.
"This is a unique opportunity to acquire the best medical office building in the most desirable submarket of the Washington, D.C., area," Jim Kornick, principal with Avison Young, said in a prepared statement. "We expect considerable interest from around the nation and around the globe."
A trophy-quality MOB, Merrifield-Fairfax made its debut in 2009, developed by The Long Cos. The 4.6-acre property sits at 3023 Hamaker Court, roughly 1.5 miles from Inova Fairfax Hospital Campus, and includes a seven-story parking facility and a premier tenant roster. A venture between Children's National Health System and Pediatric Specialists of Virginia occupies two-thirds of the building, which is presently 84.5 percent leased. Also part of the package is an adjacent site already entitled for a 120,000-square-foot, mirror version of the existing tower.
Five members of Avison Young's national capital markets group—all of whom specialize in healthcare investments—will lead the sales effort. Washington, D.C.-based principals Kornick and Chip Ryan are part of the team, as are Chicago-based principals Mike Wilson and Erik Foster, and Mark Johnson, an executive vice president also based in the Chicago office. 
Investors hungry for MOB
"Nationally, demand for core medical office buildings, highest quality buildings with a great hospital-anchored rent roll in strong markets, far outstrips the supply. REITs, private equity and international investors are clamoring for them at record prices," Kornick told Commercial Property Executive. "Merrifield-Fairfax checks all of those boxes, so we expect a very strong competition for this building. It goes without saying that such an asset in a close-in Northern Virginia location makes it even more attractive."
Merrifield-Fairfax last traded in 2012, when Grosvenor acquired it from Long in a $43 million transaction.
Image courtesy of Avison Young