By Gail Kalinoski, Contributing Editor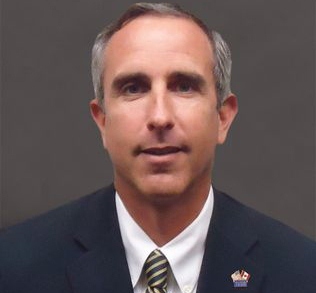 Avison Young, a Canadian real estate services firm that has been expanding rapidly in the United States, has won contracts with two New Jersey-based multinational companies – Sun Chemical Corp. and C.R. Bard Inc. – to manage their global transactions.
Sun Chemical, which has its headquarters in Parsippany, N.J., is the world's largest producer of printing inks and pigments. It has more than 8,000 employees and occupies approximately 4 million square feet of space in more than 250 locations in 56 countries. The firm is also a leading provider of materials to packaging, publication, coatings, plastics, cosmetics and other industrial markets.
C.R. Bard Inc. is based in Murray Hill, N.J., and is a leading multinational developer, manufacturer, and marketer of medical devices and technologies. C.R. Bard has numerous locations in the U.S. including in Georgia, Massachusetts, South Carolina, Illinois, Arizona, Utah, Montana, Pennsylvania and California. The firm also has a large presence in Europe, Asia, South America and Africa.
Jeffrey L. Heller, principal and managing director of Avison Young's New Jersey office, and Timothy J. Cadigan, a vice president in the New Jersey office, will lead the Avison Young team on the worldwide assignments. For Sun Chemical, responsibilities will include managing real estate acquisitions and dispositions on behalf of the firm and marketing and leasing availabilities within the chemical company's worldwide portfolio of office, high-tech and industrial real estate assets.  Heller told Commercial Property Executive he will have a similar role on the C.R. Bard account.
Warren W. Faure, EH&S counsel for Sun Chemical, noted that he had worked with Heller for many years on numerous transactions. Before joining Avison Young in September, Heller had been Executive Vice President for CBRE in New Jersey. The 26-year CRE veteran also worked for many years at Cushman & Wakefield in New Jersey.
"We look forward to leveraging the firm's robust resources and intellectual capital to unlock value throughout our real estate holdings," Faure said of Avison Young.
Heller told Commercial Property Executive he had previously represented Sun Chemical for about 10 years and C.R. Bard for about five years. While he had had a long­-term business relationship with both companies, Heller said it wasn't a given that they would engage Avison Young as their exclusive global transaction management provider.
"What comes into play is the company that you work for and the service platform and service delivery model," he said. "They felt very confident and comfortable that I was going to be able to provide the same quality of service or better. They chose to move the account over to Avison Young."
elHeller describes the extensive services offered, including project management, construction management, valuation, investment sales and financial services, as enterprise solutions.
"We look at the overall portfolio. We look at opportunities to optimize the portfolio and create value and not just wait for a lease expiration," he said. "We mine the data that is given to us. We give certain recommendations and advice."
Heller said Avison Young uses best-in-class services no matter where they are in the world.
"The beautiful thing about our model is that we can hire the absolute best providers in that market," he said. "We are not just limited to our own employees. That ensures the best solution each time we deploy in the markets."
Founded in 1978, Avison Young is Canada's largest independently owned commercial real estate services company. The Toronto-based firm began moving into the U.S. in 2009 and has been aggressively adding offices and acquiring local CRE companies to boost its presence in major cities and regions around the country. Last week, Avison Young acquired the assets of Mason Partners, a Houston-based CRE brokerage company, further expanding its reach in Texas, where it already has offices in Houston and Dallas. Avison Young now has more than 1,100 real estate professionals in 43 offices across Canada and the U.S.
Like us on facebook: https://www.facebook.com/pages/Commercial-Property-Executive/258033884191