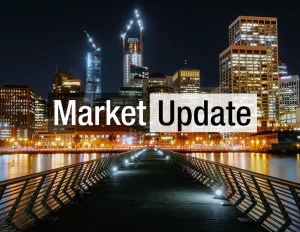 As of May, Austin's under-construction office supply clocked in at 8.8 million square feet, representing 10.0 percent of total stock, according to CommercialEdge data. The Texas metro continues to have the most rapidly expanding office development pipeline in the country.
Adding planned stock to the projects that have already broken ground, Austin's pipeline balloons to 25.9 percent of total stock, far outpacing every other market in the country. Nashville is trailing the Texas capital, with its under-construction plus planned stock representing 16.2 percent of total supply. At the same point last year, Austin's office pipeline comprised 7.6 million square feet of office space, which also represented 10.0 percent of the metro's pipeline back then.
Nationally, 151.2 million square feet of office space was taking shape that month, with 20 percent of this under-construction supply concentrated within the Central Business Districts. The office development pipeline made up for 2.2 percent of total stock. Other Sun Belt cities also registered higher relative pipelines than the national average, including Charlotte (3.6 percent) and Dallas (3.2 percent).
In May, a joint venture of AQUILA Commercial and institutional investors advised by J.P. Morgan Asset Management commenced construction on Alto, a 110,000-square-foot office building in East Austin. In February, the developers secured a $42.7 million construction loan originated by First United Bank & Trust Co. The five-story Class A property is slated for completion by the end of 2023.
CommercialEdge covers 8M+ property records in the United States. View the latest CommercialEdge national monthly office report here.