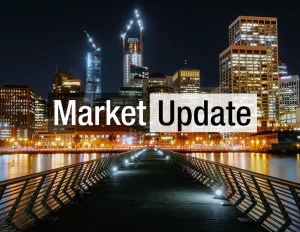 The Texas capital has been leading the nation's office development pipeline for the past year. In April, Austin's under construction inventory amounted to 10.3 million square feet, according to CommercialEdge.
The metro's new-supply pipeline accounted for 11.7 percent of its total stock, representing nearly 7 percent of the nation's total office space under construction at that time—bolstering Austin's leading position across all U.S. markets in terms of relative stock. Nashville (8.6 percent) was second on the list, followed by Miami (7.1 percent) and Boston (5.5 percent).
More than two-fifths of all office space under construction in Austin is part of the downtown submarket. One of the most significant developments currently taking shape in the area is Sixth and Guadalupe, a nearly 1.2 million-square-foot high-rise. Developed by a partnership of Lincoln Property Co., DivcoWest and Kairoi Residential, the 66-story tower is set to become the tallest structure in the city.
In April, Lincoln Property and DivcoWest, along with partner Phoenix Property Co., announced that they will break ground on another office development in downtown Austin. The Republic will rise 48 stories and offer 833,000 square feet of office space. The announcement came on the heels of the partners securing the property's anchor tenant, but the name of the company was not disclosed.
That same month, a joint venture of Carr Properties and Manifold Development also announced the upcoming groundbreaking of a 43-story high-rise in the CBD. Dubbed Block 16, the 738,000-square-foot office tower's completion is set for 2026.
CommercialEdge covers 8M+ property records in the United States. View the latest CommercialEdge national monthly office report here.