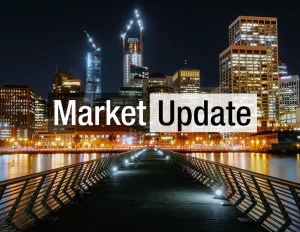 As of March, Austin's office market saw the construction of nearly 10.1 million square feet of office space in the metro, representing 11.5 percent of total stock, according to CommercialEdge data.
The Texas Capital's rapid expansion continued in the first quarter of the year. By the end of March, the office pipeline represented 11.5 percent of total stock, placing Austin ahead of all other U.S. markets for that metric. When factoring in planned stock to the under-construction pipeline, Austin's figure reaches a whopping 25.3 percent of total stock—and is by far the best-performing market nationwide. Nashville is trailing the Texas Capital, with 8 percent and 15.4 percent, respectively.
By the end of the first quarter of 2020, Austin's office pipeline consisted of 7.7 million square feet in the works. By then, the metro was already a leader with planned and under-construction stock representing 16.1 percent of total stock. The pandemic has fast-fueled this metro's remarkable expansion.
First quarter highlights
As expected, there were several notable events within the development sector during the first quarter of 2022:
Image courtesy of Kilroy Realty Corp.

In early February, Inspire Development broke ground on Pearson Ranch, a $2 billion mixed-use project in Northwest Austin;

In March, Tishman Speyer and Ryan Cos. commenced construction on 321 West, a 561,000-square-foot mixed-use tower in the CBD;
Los Angeles-based Kilroy Realty Corp. picked up a 2.9-acre site in the Domain submarket for $40 million, where it plans to develop a 19-story, roughly 493,000-square-foot office tower.
By the end of March, Austin's office vacancy clocked in at 15.9 percent, down 10 basis points since the same period in 2021 and way up since March 2020, when it reached 7.4 percent. The average listing rate increased continuously since 2020, hitting $43.3 per square foot in March 2022.
Landlords completed several office leases in the first three months of the year:
CommercialEdge covers 8M+ property records in the United States. View the latest CommercialEdge national monthly office report here.