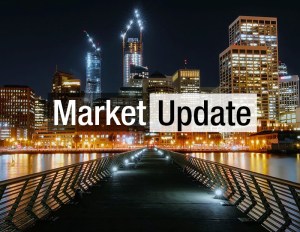 Austin's vacancy rate stood at 16.4 percent as of April, 110 basis points over the national figure, according to CommercialEdge data. Year-over-year, the metro's vacancy rate edged up 660 basis points, while the U.S. rate increased by 230 basis points. Compared to other Texas metros, Austin's vacancy rate is below Houston (22.2 percent) and Dallas-Fort Worth (18.0 percent) averages.
Short-term improvement is becoming more apparent on a month-over-month basis, with fluctuations occurring each month since January. As of April, vacancy in Austin improved by 20 basis points over March, almost in line with the national month-over-month change (40 basis points).
---
READ ALSO: Inside the Promising Office Pipeline: Q&A With Brad Maples
---
Vacancy trends by asset class indicated tenant preferences shaped by the pandemic, as Class B assets had the highest vacancy rate, at 18 percent, followed by Class A and A+ buildings with a 15.4 percent rate. Class C assets had the lowest vacancy as of April, at 10.4 percent. Once again, the metro mirrored national trends, where the asset class ranking was similar, albeit with more negligible gaps between the respective vacancy rates.
On a submarket level, vacancy exceeded the two-digit threshold in most of the metro's submarkets, with outliers such as North Austin (7.4 percent) and Round Rock (8.7 percent). East Austin's vacancy was among the highest, at 32.6 percent, followed by Northwest (21.8 percent), Southwest (18.3 percent) and Downtown Austin (16.9 percent).
CommercialEdge covers 8M+ property records in the United States. View the latest CommercialEdge national monthly office report here.