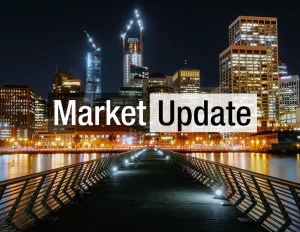 As of November, Austin's office vacancy hit 17.3 percent, up 160 basis points since September and surpassing the national average of 15.2 percent that month, according to CommercialEdge.
Year-over-year, the rapidly expanding Texas capital's vacancy increased by 600 basis points, registering the second highest gain after Seattle, which reached a 630-basis-point difference. Out of major Sun Belt markets, Houston (25 percent) had the largest vacancy rate that month, tailed by Atlanta (20.7 percent) and Dallas (17.6 percent). Charlotte (14.3 percent) and Phoenix (14.7 percent) bore the lowest rates in the region.
In one of the largest leases of November, Cousins Properties inked a 72,000-square-foot commitment at its Class A+ office tower in downtown Austin with tech company Miro. The new tenant will occupy three floors of the 30-story, 373,000-square-foot building, with move-in planned for early 2022.
Another notable lease that month was Canva's 37,000-square-foot commitment at Cypress Real Estate Advisors' Eastlake at Tillery development in North Austin. The two-building, 172,000-square-foot Class A property is anchored by Skyworks Solutions Inc., which signed a full-building lease at the larger, nearly 100,000-square-foot Building Two back in July.
In November, Downtown Austin (19.8 percent) registered one of the highest vacancies in the metro, along with Austin South (22.9 percent), Northwest (25.5 percent) and Southwest (18.8 percent). Oppositely, Round Rock (6.5 percent), Cedar Park (7.8 percent), Austin Southeast (8.6 percent) and Austin North (9.4 percent) registered the lowest rates.
CommercialEdge covers 8M+ property records in the United States. View the latest CommercialEdge national monthly office report here.