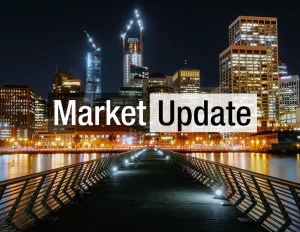 Year-to-date through April, office sales in Austin amounted to an estimated $237 million, one of the lowest volumes across all U.S. markets, according to CommercialEdge data. At the same point in 2021 investment activity was even slower, with deals adding up to just $7 million.
The market's average price per square foot in the first four months of 2022 reached an estimated $271 per square foot, one of the highest across Sun Belt cities, along with Phoenix ($322 per square foot), Charlotte ($259 per square foot) and Nashville ($254 per square foot). The national average price for office product in the same period reached $277 per square foot.
Among the Sun Belt markets, two metros exceeded $1 billion in office sales year-to-date through April, namely Dallas–Fort Worth ($1.3 billion) and Houston (1.2 billion). Charlotte recorded the lowest transaction volume, with a total of $143 million.
One of the notable deals that closed in April was the sale of 823 Congress, a 190,254-square-foot asset in Austin's CBD. A partnership of DRA Advisors LLC and Pillar Commercial purchased the asset from New York-based Brickman. The transaction marks Pillar's first buy in the Texas capital through its discretionary vehicle dubbed Pillar Real Estate Fund I. The 16-story property comprises a six-story parking structure, as well as 10,000 square feet of retail.
CommercialEdge covers 8M+ property records in the United States. View the latest CommercialEdge national monthly office report here.