By Anna Spiewak, Senior News Editor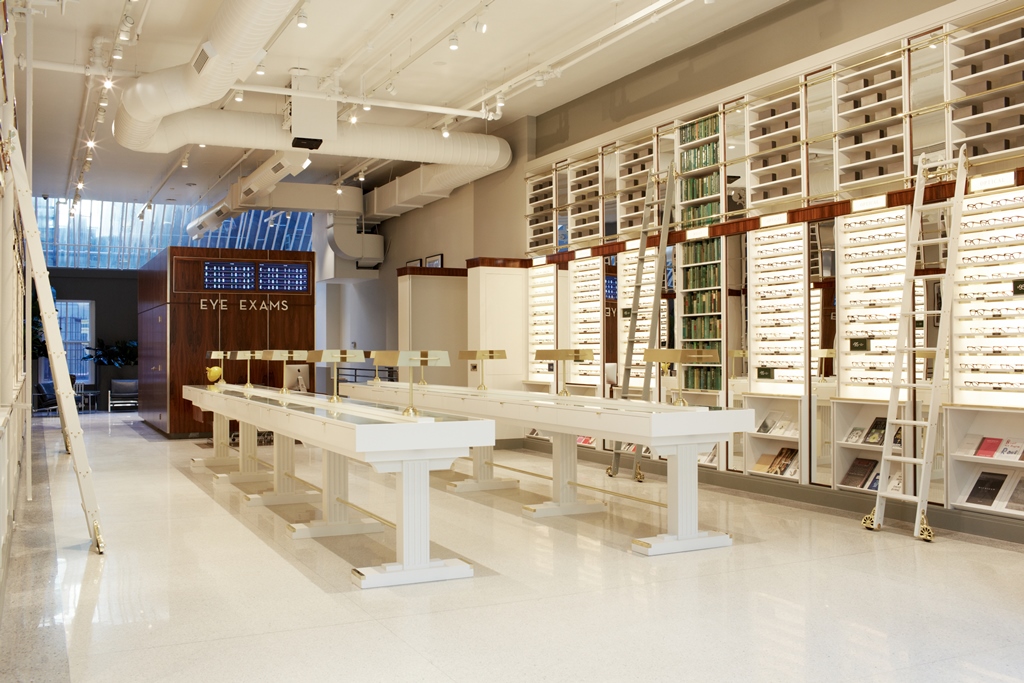 Jewelry e-retailer Blue Nile recently did what's expected of a successful brand.
After finding out that 91 percent of visitors to Nordstrom, its partner, actually came to shop for that specific jewelry brand, it was only natural to open up Blue Nile's own storefront and control everything on its own.
And so a physical showroom for the Internet retailer, which has made $473.5 million in Web sales, emerged on Long Island's Roosevelt Field.
The upscale jewelry brand is just one of several successful e-retailers that, in hopes of continuing their growth, have decided to explore brick-and-mortar options—and according to retail experts, it certainly won't be the last.
Eyeglass retailer Warby Parker, which brought in an estimated $100 million in Web sales in 2014, now has 13 brick-and-mortar locations across the country. Clothing retailer Bonobos.com opened "guideshops," allowing customers to try on clothing before buying online, and succeeded in raising $55 million in funding in July 2014 to fund an additional 30 locations. The list of e-retailers taking to the streets goes on: Interior Define, Gemvara, Pirch, Chubbies, Bauble Bar and others.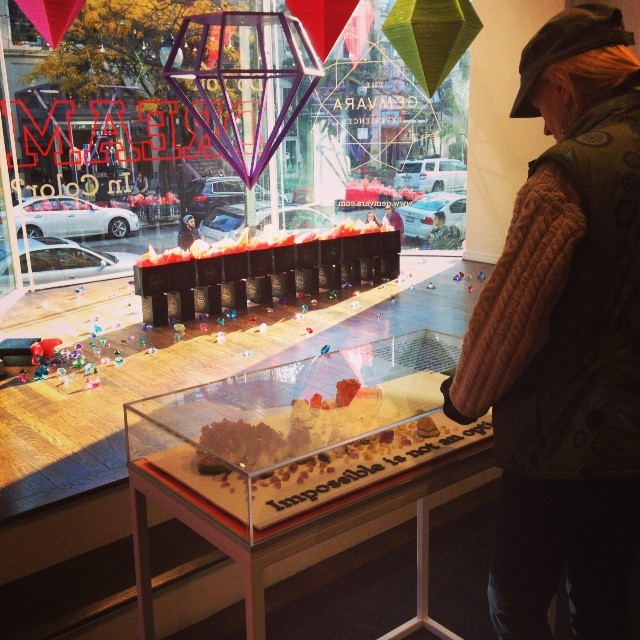 "Anybody who's really growing on the Web obviously wants to figure out how they're going to continue to grow, and the way to do it is to get into the bricks and mortar," Jeff Green, president of Jeff Green Partners, told CPE. "It's a way to expand your brand quickly, especially if you're an emerging brand that people are not familiar with yet."
According to the U.S. Census, e-commerce has increased to 7 percent of total retail sales and is anticipated to account for 10 percent of the total by 2017. Nevertheless, 93 percent of purchases still take place in a store. This means that the move to omnichannel retail might be the wisest bet. So while retailers are pumping up their Web presence and building strong logistics systems, "e-tailers are now clamoring for physical space," according to a 2014 JLL Retail ShopTopic report.
"E-commerce retailers deploy a storefront strategy for growth. Retail is driven by growth, which is achieved through expansion," noted Michael Lagazo, senior advisor for retail at Sperry Van Ness. "Real estate offers a growth channel for online retailers and access to new markets."
Appealing to the Senses
No matter how much online shopping is en vogue right now, nothing beats using one's senses at a store: trying on, seeing the merchandise live, smelling it, feeling the product in person.
According to a June 15, 2015, eMarketer Survey, 90 percent of customers value in-person, face-to-face interaction with knowledgeable store associates, which they claim gives them a more satisfying experience.
"There are a lot of people like me who can't deal with apparel online," Green added. "I can deal with a blender online. A blender's a blender. But I can't deal with sizing and how it looks on me online. A lot of people also don't want the hassle of returning it if it doesn't fit."
Retail RE Takeaway
What does this mean for retail real estate?
"With more online retailers looking to take up physical brick-and-mortar space, it means more options for landlords and consumers at the store-front level," explained Naveen Jaggi, JLL president for retail brokerage.
According to the JLL retail report, as online retailers add an offline presence, demand for space will increase, primarily in major markets like New York, Chicago, Boston and Miami.
While these retailers will bump up demand for space, store size will typically be small, since most of the spaces function mainly as showrooms, a way for consumers to interact with the brand. While some merchandise might be sold, most will be available for in-store ordering and home delivery.
Also, some of these retailers may initially test the waters by opening temporary space, pop-up shops and stores within stores.
According to Green, this phenomenon that took retail by storm is what's going to save the shopping center on the street in the long run.
"We always thought that as one dollar more was spent on the 'Net, electronically, it meant one dollar less was being spent in bricks and mortar, and that's not the case," he said.
Jaggi, however, begs to differ. He sees the Internet-to-store concepts as "aspirational" retailers and not the value sector. Thus, the retailers are appealing to the upper middle-income demographics, which typically translate to lifestyle and mall-oriented retailing.
"I don't consider click-to-brick retailing as a way to save the traditional shopping center," he said. "The vast majority are opening in gateway cities like New York, L.A. and D.C., so these markets will see increased diversity of retail options, but I don't think they expect these same retailers to open hundreds of stores in secondary or tertiary markets, which have higher vacancy rates."
Lagazo, on the other hand, does see secondary and tertiary markets affected by the click-to-brick phenomenon.
"E-commerce retailers will take infill properties in major metros for same-day delivery service," he concluded. "Secondary and tertiary markets should see more leasing activity and sales volume as e-commerce operators seek distribution solutions close to customers."