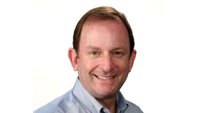 By Howard Berger
Again this past June, Realcomm and IBcon provided attendees with an "up close and personal" look at where the industry is, and is headed, in terms of development and adoption of technology, automation and innovation.
Since Realcomm's inception 16 years ago, every year between January and June we do our best to identify and assimilate the major industry trends, along with the potential disruptive technologies that may be impacting our industry. Through literally hundreds of phone calls with some of the best minds in the industry, we painstakingly assess how far the industry has progressed from the prior year, what new ideas have surfaced and who and what is really "moving the needle." This is basically the process we go through year-in, year-out in preparation for the conference.
Read the full editorial in the August 2014 issue of CPE. Access is free!