Starwood Retail to Buy 7 Taubman Malls for $1.4B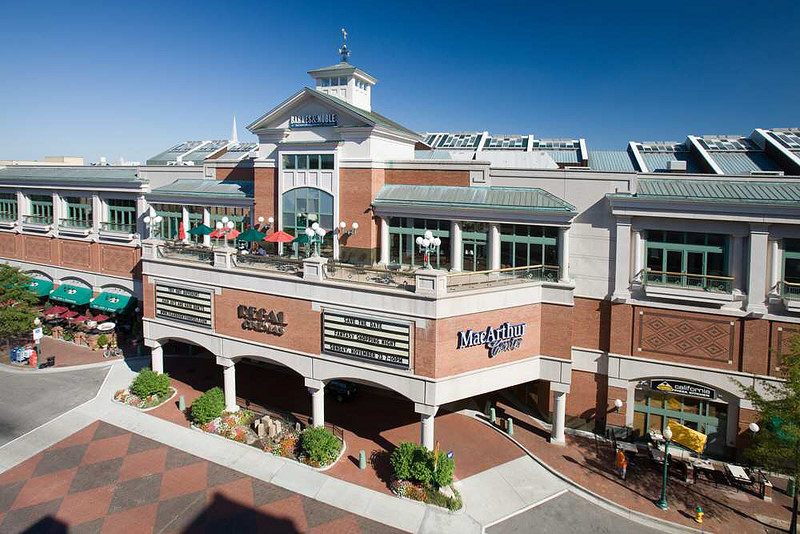 Taubman Centers Inc. is taking advantage of investor interest in malls and selling seven shopping centers in five states (Virginia, North Carolina, Florida, Texas and Michigan) to Starwood Capital Group and its growing retail division, Starwood Retail Partners, for $1.4 billion. The transaction reflects the company's strategy of recycling capital for growth. The deal, which is expected to close in the fourth quarter, calls for Starwood to pay $785 million in cash and assume $620 million in debt. Taubman was represented by Eastdil Secured L.L.C., while Kirkland & Ellis L.L.P. represented Starwood Capital Group.
Goodman Begins Rollout of $1.4B U.S. Development Pipeline
Australia's largest listed industrial property group is looking to make North America a key market over the next four years. Goodman Group's wholly owned Goodman Birtcher subsidiary recently began construction on a new $150 million logistics center in Rancho Cucamonga, Calif., that represents the start of a $1.4 billion, 15 million-square-foot logistics development pipeline to be executed over the next three years. The logistics center is situated on a 75-acre property and will feature two cross-dock facilities of 555,644 and 1 million square feet, which are expected to be complete in March and May 2015, respectively.
NYU Langone Purchases Leasehold Interest in SL Green Asset
NYU Langone Medical Center has purchased the leasehold interest in 333 E. 38th St. from SL Green Realty Corp. for $145 million. Cushman & Wakefield Inc. represented the medical center in the purchase of the property, which anchors NYU Langone's ambulatory corridor. Since it signed its first lease in February 2006 for a portion of the fourth floor, the medical center has expanded its occupancy to more than 170,000 square feet. The purchase affords NYU Langone Medical Center greater operational control and significantly reduced occupancy costs. The 333 E. 38th St. leasehold was part of the SL Green portfolio at the time of the company's IPO in August 1997.
Retail Opportunity Investments Buys 1.2 MSF California Shopping Center
Retail Opportunity Investments Corp. has acquired a 1.2 million-square-foot shopping center in West Hills, Calif., for $210 million in cash. Known as Fallbrook Shopping Center, the asset is one of the leading centers serving the West San Fernando Valley. The center was 98 percent leased at the time of contract. The majority (87 percent) of the space is leased to anchor tenants with an average remaining lease term of 12 years. As of March 31, Retail Opportunity Investments Corp. owned 56 shopping centers encompassing 6 million square feet.
Keystone, Mack-Cali JV Buys Philly Asset with Reposition Play in Mind
In a joint venture, affiliates of Keystone Property Group and Mack-Cali Realty Corp. have bought Curtis Center, a Class A office and retail property near Independence Hall and Washington Square Park in Center City Philadelphia. The building was purchased for $125 million in an all-cash transaction, with plans to reposition it into a mixed-use space by creating 90 luxury rental apartments within a portion of the existing office space. The building is currently 86 percent leased, and all tenants will remain in place under the new ownership, though the joint venture is open to the idea of offering additional housing as office leases expire and more space becomes available.
SL Green Expands Retail Footprint in Times Square
New York City's largest office landlord is expanding its retail footprint in Times Square with the $41.1 million acquisition of 719 Seventh Ave., a property located on the southeast corner of 48th Street and Seventh Avenue. SL Green Realty Corp. intends to demolish the building and construct as much as 28,144 square feet of retail space, in addition to LED signage towers similar to those it built at 1551-1555 Broadway, 1515 Broadway and 1552-1560 Broadway. The parcel is on the same block as the recently announced Marriott Edition hotel that is currently under construction.
Pennsylvania Racetrack & Casino Trades for $465M
Gaming and Leisure Properties Inc. has entered into an agreement to acquire The Meadows Racetrack and Casino in the Pittsburgh suburb of Washington, Pa., for $465 million. Cannery Casino Resorts L.L.C. was the seller. The 180,000-square-foot casino opened in 2007 and features 3,317 slot machines, 61 table games and 14 poker tables. In addition, there are 11 casual and fine dining options, a 24-lane bowling alley and a 5/8-mile racetrack with a 500-seat grandstand. GLPI plans to fund the purchase price with a combination of equity and debt. The purchase price represents approximately nine times the property's 2013 EBITDA.
ARCP Purchases 2.5 MSF Industrial Portfolio from Mesa
An investment group led by American Realty Capital Properties has acquired a 2.5 million-square-foot industrial portfolio of energy sector properties from Houston-based Mesa Real Estate Partners L.P. for $295 million. The portfolio consists of 75 fully leased single-tenant industrial buildings that were purchased by Mesa since its formation in 2011. More than 80 percent of the buildings are located in Texas, including 23 in the Dallas-Fort Worth Metroplex and eight in the Greater Houston area.  JLL Capital Markets group brokered the deal for Mesa.