BNY Mellon Takes 350 KSF with Brookfield in NYC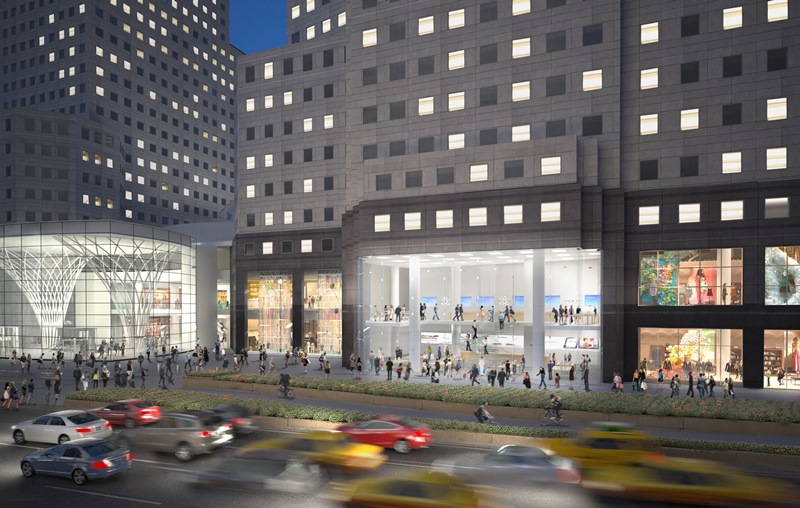 The Lower Manhattan office market seals a deal with another big fish. BNY Mellon has signed on for 350,000 square feet at 225 Liberty St., one of the five office towers in Brookfield Office Properties Inc.'s 8 million-square-foot Brookfield Place complex, formerly known as the World Financial Center. The 20-year contract provides BNY Mellon with a new home for its consolidation and relocation from its 1.1 million-square-foot headquarters building at One Wall St., which the company is selling to a Macklowe Properties-led joint venture for $585 million. The global investments firm will hardly be lonely at the 2.7 million-square-foot 225 Liberty; in May, Time Inc. entered into a lease agreement for 700,000 square feet at the premier building in a relocation of its global headquarters from Midtown.
Commonwealth REIT Taps CBRE for 43 MSF Management Portfolio
CBRE Group Inc.'s property management responsibilities have mushroomed overnight. The commercial real estate services firm was just tapped by CommonWealth REIT to provide property management services for the company's 42.9 million-square-foot portfolio. The portfolio consists of 156 assets–excluding properties classified as discontinued operations–spanning 31 markets. Per its business plan, CommonWealth REIT has been disposing of certain properties in an effort to reposition its portfolio, retreating from suburban office and industrial assets to amass a collection of high-quality office buildings in central business districts.
DCT Industrial Trust Pre-Leases 190 KSF at Houston Logistics Center
DCT Industrial Trust Inc. has pre-leased 190,000 square feet of space at its 362,000-square-foot building under construction at DCT Northwest Crossroads Logistics Centre. The tenant, Lennox International, is a manufacturer of climate control solutions for the heating, air conditioning and refrigeration industries, and plans to take occupancy in late 2014 or early 2015. DCT Northwest Crossroads Logistics Centre is a 682,000-square-foot, two-building development project in the Northwest submarket of Houston.
CIM Group, Seaholm Power Sign Under Armour for 35 KSF
Under Armour Inc. has signed on to take approximately 35,000 square feet of space with CIM Group and Seaholm Power L.L.C. at a low-rise building currently under construction at the Seaholm Power Plant project in Austin. The centerpiece of the project is the historic 1950 art deco power plant, which is currently undergoing a top-to-bottom redevelopment that is expected to wrap up this year. Under Armour has expanded from its clothing roots into making fitness social via its subsidiary MapMyFitness Inc., which will occupy the space. The five acres surrounding the power plant will be transformed into a mixed-use destination featuring 1.5 acres of public open space, a 30-story residential tower and a 68,000-square-foot glass-and-steel tower with office and retail space.
NerdWallet Signs Lease with Hudson Pacific in San Francisco
Hudson Pacific Properties Inc. has signed a new lease at 901 Market St. in San Francisco with NerdWallet Inc., a growing startup aimed at helping consumers make smart financial decisions. The seven-year, 45,739-square-foot lease covers the entire fifth and sixth floors at 901 Market, which are currently unoccupied. The building is 86 percent leased. It is located adjacent to the Westfield San Francisco Shopping Centre and Union Square Bart entrance.
Deloitte Signs 113 KSF Lease in Iconic LA Tower
Deloitte has signed a long-term lease with Brookfield Office Properties for 113,000 square feet in the iconic Gas Company Tower in downtown Los Angeles. The price of the lease was not disclosed, but published reports indicate that Brookfield was asking close to $2 per square foot for the space. Currently, Deloitte leases 276,300 square feet at nearby Two California Plaza, which it has called home for 14 years. The accounting giant has already commenced its tenant improvement work, with occupancy targeted for year-end 2014. The company also has the option to lease more space in the building. Located at 555 W. Fifth St., the 50-floor building was designed by the architectural team of Skidmore, Owings & Merrill in 1991.
Starwood Signs 430 KSF Lease for Global HQ in Stamford
Starwood Hotels & Resorts Worldwide Inc. has signed a new 430,000-square-foot, 20-year lease for a planned $30 million expanded global headquarters at One StarPoint in the Harbor Point area of Stamford, Conn. The deal was made possible by a state loan of as much as $5 million, with $20 million in state tax credits. Harbor Point, a master-planned development by Building and Land Technology, offers Class A office space to attract and retain major corporations, as well as abundant residential and retail space to create a 24-hour live-work environment that appeals to the modern workforce.
JLL Lands 1 MSF Leasing Gig in Massachusetts
The Flatley Co. has appointed JLL as the exclusive leasing agent for The Schrafft's Center, a 1 million-square-foot waterfront business center located at 529 Main St. in Charlestown, Mass. Sitting on Boston Harbor and connected to the Boston Harbor Walk, the center features a boat pier and boardwalk, free surface parking, a cafeteria with outdoor seating, a convenience store, a fitness center and a childcare center. In addition to hiring JLL to fill vacant space, The Flatley Co. has tapped CBT Architects to refresh the lobby with a café, improve landscaping, install a conference center and add more outdoor seating and meeting space along the boardwalk and pier.