By Keith Loria, Contributing Editor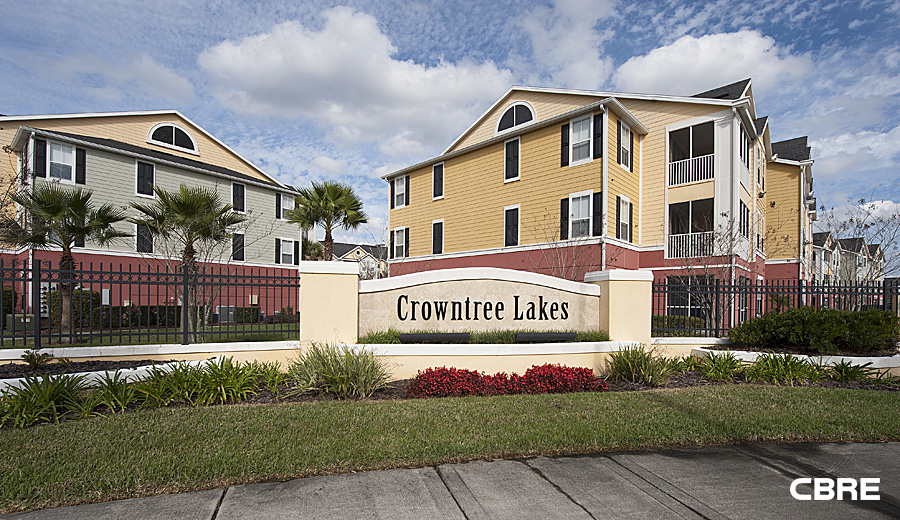 In Orlando, Fla.'s largest apartment transaction of 2014, Atlas Residential has acquired a 1,024-unit multi-family portfolio from a large national owner-operator for $150 million.
The portfolio consisted of Crowntree Lakes and Alexandria Parc Vue. CBRE Capital Markets represented the seller in the transaction.
"The demand from investors for apartment properties in Florida has increased throughout this year," Leslie Andren, Atlas Residential's chief investment officer, told Commercial Property Executive. "We bought Alexandria/Parc Vue to do a value add renovation program on the interiors because we like the location and market conditions for that asset, and we bought Crowntree Lakes since it is a newer, Class A+, stabilized asset closer to the Orlando airport."
Located at 5759 Crowntree Lane, the 352-unit Crowntree Lakes is situated between East Orlando's two largest employment centers—Medical City at Lake Nona and the University of Central Florida. Interior amenities include granite countertops, GE appliances, walk-in closets, washer/dryers, and garden soaking tubs. The property also features a resort-style pool and sundeck; Wi-Fi in resident common areas; 24-hour fitness center; stadium-seating theatre room; billiards room; summer kitchen with grills; lakeside walking trail; car-care center; children's playground; dog park and gated entrance.
Located less than a mile from Disney World at 10649 Bastille Lane, the 672-unit Alexandria Parc Vue offers walk-in closets, washer/dryers and breakfast bars. The property includes four resort-style pools and sundecks; a state-of-the-art Wi-Fi business center; two 24-hour fitness centers; a spacious Wi-Fi clubhouse; outdoor grill; car-care center; children's playground; game room with flat-screen televisions and two tennis courts.
Atlas Residential will be renovating the Alexandria/Parc Vue property with new kitchens, bathrooms, wood vinyl plank flooring and new appliances.
"We like the growing job market in Orlando, so that drove our decision to purchase these assets, as well as the value-add opportunity on Alexandria/Parc Vue," Andren added. "We liked the fact that we could combine these two assets into a small portfolio to average up the returns on the Class A+ Crowntree asset by completing the value add on the Alexandria/Parc Vue asset."
A recent CBRE report predicted rents in Orlando will increase 3.5 to 4 percent each year for the next five years, and average occupancy should hold very strong in the 94- to 95-percent range.
"Apartment fundamentals in Orlando are very solid right now in terms of rent and occupancy growth, and local job formation is gaining great momentum," Shelton Granade, senior vice president within CBRE's Investment Properties Group, told CPE. "We're forecasting 4 percent-plus rent growth in each of the next five years and the best employment percentage growth in the country through 2019. Those metrics bode very well for Orlando and for the local multi-housing sector."
According to Andren, Atlas is interested in value add to Class A apartment assets in the southeast, the southwest and in Chicago.
"We buy opportunistically in markets where job growth is expected to stay strong for the near future to capture an increasing population of renters that usually happen when there is job growth," she concluded. "We like larger sized acquisitions since our sources of capital prefer to place funds in investments in larger chunks. One of the things we are currently working on is taking The Spire development in Chicago out of bankruptcy to restart the original develop plan for that asset, as the world's next tallest building."