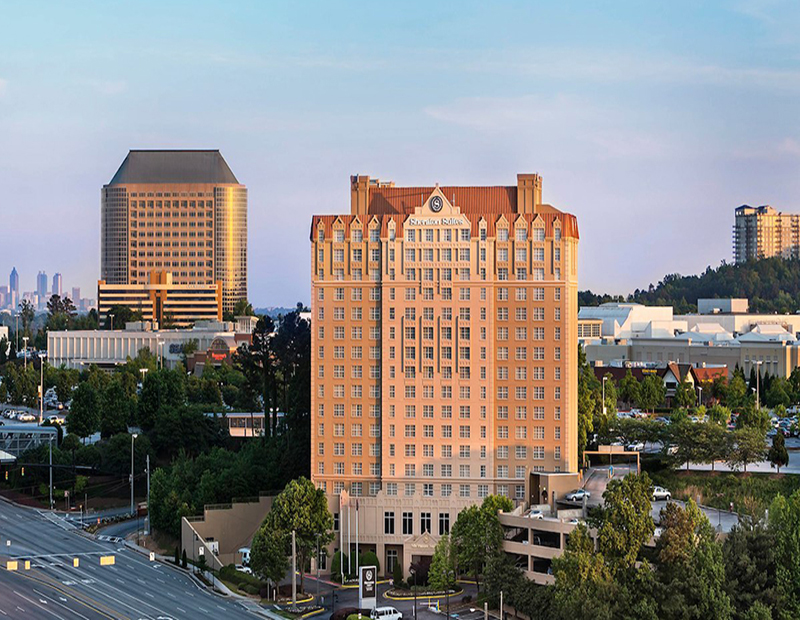 Olshan Properties has secured $31 million to refinance Sheraton Suites Galleria-Atlanta, an all-suite, full-service hotel in Atlanta. HFF arranged the five-year, floating-rate loan with Mesa West Capital. The proceeds will go towards retiring the existing loan, repatriate sponsor equity and cover the closing costs and financing fees.
Located at 2844 Cobb Parkway, the hotel comprises 278 keys. Olshan Properties purchased the asset back in August 2013 and has since invested more than $11 million in property improvements. This included renovating the guestrooms, corridors and lobby, adding in a Sheraton Club Lounge and Grab-and-Go outlet, as well as modernizing the elevators. Additional improvements included upgrading the meeting spaces, building exterior and The Grill and Martini's Bar. The hotel also features a fitness center, business center and indoor/outdoor pool.
The property is situated adjacent to the Cumberland Shopping Center, across the street from the Cobb Galleria Convention Centre and across Interstate 285 from the newly built SunTrust Park, a $1.1 billion mixed-use project.
The HFF debt placement team included Senior Managing Director Danny Kaufman, Senior Director Jeff Bucaro and Directors Nicole Aguiar and Matt Casey.
"We had very strong process on this financing as a result of the physical quality of the property, strength of the sponsorship, and location. The asset sits in a location where there is enhanced entertainment and job growth surrounding it. Both lenders and the owner expect additional lift in operations going forward," Kaufman told Commercial Property Executive.
Last November, Olshan Properties reopened The Hilton Marco Island Beach Resort & Spa, an 11-story, 310-key beachfront resort on Marco Island, Fla., after investing $60 million in interior and exterior renovations.
Image courtesy of HFF