by Evelina Croitoru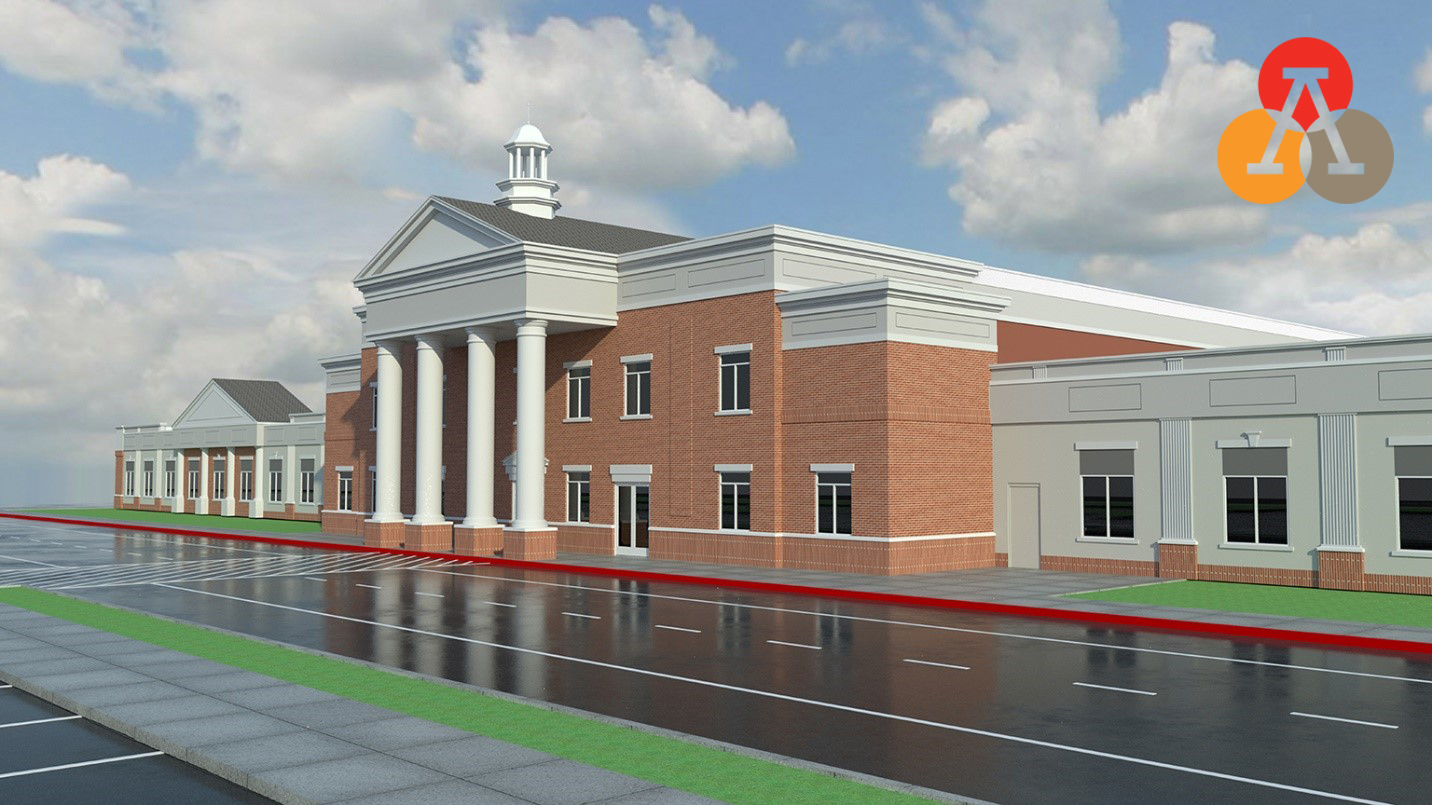 New Orleans—Stirling Properties has brokered the sale of a 14-acre plot at 979 Behrman Highway in Terrytown, La. Buyer Athlos Academies plans on developing a new charter school. The property was purchased from the Beninate Family, which was represented by Nick Beninate, Mary Landry and Kathy Trauth.
Athlos Academies intends to build a 90,000-square-foot facility that will comprise state-of-the-art classrooms and fully equipped indoor fitness centers with hardwood court and turf field space. The development project is slated for completion in the fall of 2017.
"This school will not only impact students, it will also contribute to the economic development of the community. We're grateful to the many local organizations that recognize this and have already offered their support," Ben Bourgeois, chair of the Athlos Academy of Jefferson Parish governing board, said in a prepared statement.
Rendering courtesy of Stirling Properties