By Barbra Murray, Contributing Editor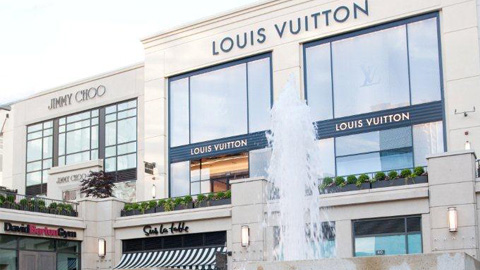 The Shops at The Bravern, the 309,000-square-foot retail component of the 1.6 million-square-foot The Bravern mixed-use property in Bellevue, Wash., has just come under new ownership. Ashkenazy Acquisition Corp. recently bought the swank suburban Seattle retail center from Schnitzer West, which developed The Shops in 2009 in a joint venture with Investcorp.
Complementing the Shops are the two towers comprising The Bravern Signature Residences and the 750,000-square-foot Bravern Office Commons. Schnitzer sold the two office high-rises, both of which are leased to Microsoft, to Principal Real Estate Investors, in 2010.
The Bravern development's success is due in no small part to The Shops, which is not just any retail destination. It is an upscale center that is a veritable hub of luxury retail stores, including the likes of Hermès, Louis Vuitton and Neiman Marcus, which made its debut in the Pacific Northwest with the opening of its 125,000-square-foot store when the Shops first opened.
Given its status in the market and ongoing potential, The Shops had no shortage of eager investors when it came up for sale. The response, as Dan Ivanoff, founder and managing investment partner at Schnitzer West described, "led to an extremely competitive disposition process."
Investor interest in retail assets in metropolitan Seattle is unlikely to taper off this year. The city, buoyed by new jobs created by the area's strong technology sector, trails only San Francisco and San Jose in the rankings of the top retail markets in the U.S., according to an annual report by Marcus & Millichap Real Estate Investment Services. The city moved up from the list from the number 10 spot in 2011. Price tags will likely increase along with investor attention. As per the report, "Low interest rates and firming NOIs will foster a competitive bidding landscape in 2012."