By Keith Loria, Contributing Editor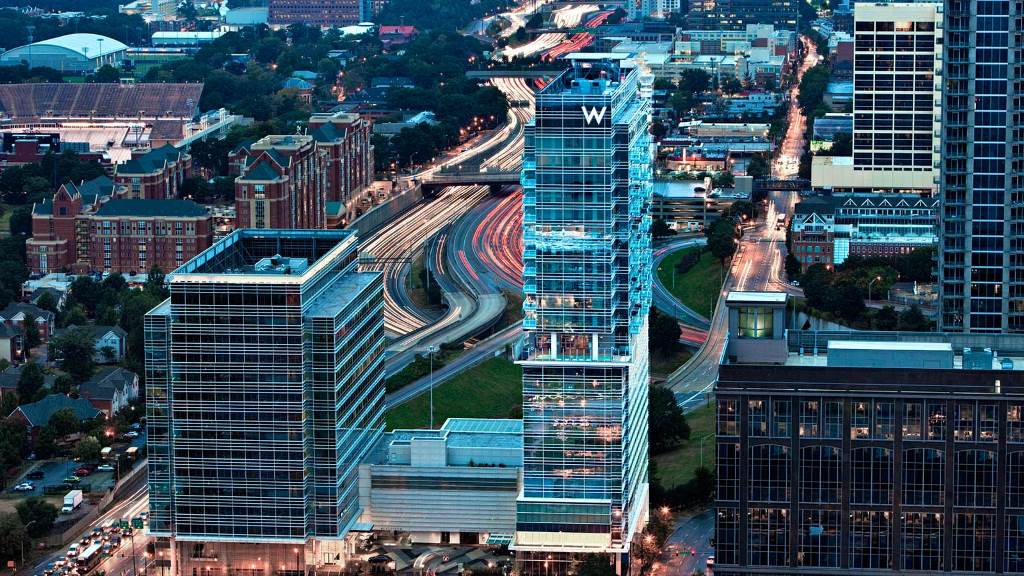 Ashford Hospitality Trust has finally closed last week on the acquisition of  the W Hotel Atlanta Downtown, a 237-key hotel, from a partnership led by Square Mile Capital Management L.L.C. for $56.8 million, or approximately $240,000 per room.
"The W Atlanta appealed to a wide variety of interested buyer groups given the youthful vintage of the asset (2009 opening), preferential W brand affiliation, and location proximate to the major corporate and leisure demand generators," Nolan Hecht, Square Mile's senior principal, told Commercial Property Executive. "And really for the first time in a decade, there is limited new-hotel supply in the Atlanta MSA."
During its six years of ownership, Square Mile saw net operating income triple, as average occupancy reached 73 percent and the average daily room rate grew to over $200.
According to Hecht, in the aftermath of a crippling recession and at the bottom of the market cycle in the years 2010-12, the company was and active investor in sub-performing hotel debt, buying partial or full stakes in a total of over 100 senior mortgages, and that given the subsequent market upswing, its timing couldn't have been better.
"Both the local and national hotel markets have gained considerable strength recently," Hecht added. "This was a hotel with considerable promise that had bad timing when it opened. But with the market coming back and with strong management, Square Mile was able to enhance value to bring it to market now."
Located in the heart of Atlanta's Allen Plaza mixed-use complex, the hotel offers a host of amenities, including 9,000 square feet of meeting space, a partially-covered outdoor infinity pool and pool bar that offer panoramic views of the city, a 3,300-square-foot Bliss Spa, and a state-of-the-art FIT Fitness Center.
The hotel is nearby several leading attractions including the Civil Rights Museum, the Atlanta Aquarium, the World of Coca Cola Children's Museum of Atlanta, the Georgia Dome, the College Football Hall of Fame and Centennial Olympic Park.
The W Hotel Atlanta Downtown will continue to be managed by Starwood Hotels.