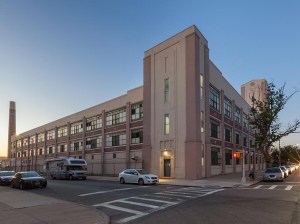 A joint venture of ASB Real Estate Investments and 60 Guilders has sold a two-building, 209,000-square-foot warehouse complex in Brooklyn, N.Y. According to public records, CBRE Investment Management was the buyer. ASB closed the deal on behalf of its $7.9 billion core vehicle, Allegiance Real Estate Fund.
The complex is fully leased to the New York City Board of Elections and last traded in 2017, when the partnership paid $47 million for the asset. Located at 5112 Second Ave. in the Sunset Park neighborhood, the property comprises a three-story main building, a single-story annex and 21,000 square feet of surface parking.
Dating back to 1920, the property spans across a 2.1-acre plot situated a block from Interstate 278—offering access to all the other NYC boroughs—and sits in proximity of Brooklyn Army and South Brooklyn Marine terminals.
Cushman and Wakefield's Adam Spies and Josh King represented the sellers.
Betting big on industrial
The news comes on the heels of CBRE Investment Management making a record-breaking commitment to the industrial sector. Earlier this week, the company announced that it will purchase a global logistics portfolio from Dallas-based Hillwood Investment Properties, for $4.9 billion. One of the sector's largest transactions of all time, the move includes 57 properties across the U.S. and Europe.
One of ASB's most significant industrial purchases in 2021—closed in a joint venture with Endurance Real Estate Group—was the acquisition of a 1.5 million-square-foot industrial asset in York, Pa., for $91 million. Equity Industrial Partners was the seller of the three-building property. The acquisition of York Business Center was also on behalf of ASB's Allegiance Real Estate Fund.