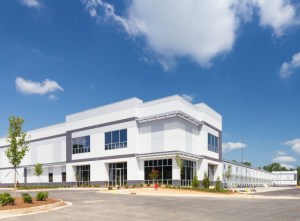 Funds managed by a subsidiary of Ares Management Corp. have acquired two industrial portfolios consisting of 75 properties in 16 U.S. markets totaling 11.9 million square feet of space from two separate sellers for a combined price of $1.7 billion.
One of the portfolios was a 14-building collection of assets in five master-planned industrial parks in Atlanta and Savannah, Ga., owned by McDonald Development that sold for $395.5 million. The portfolio totaled 2.7 million square feet and consists primarily of multi-tenant buildings occupied by 38 tenants.
Ares Management stated in a separate news release that funds managed by Ares Real Estate Group acquired the two portfolios that have a diversified mix of Class A and B industrial holdings in markets including Atlanta, Chicago, Dallas and Southern California. The other seller's name was not available. But Ares Management said all the assets expand the firm's industrial holdings in top-tier, high-growth markets that have strong tenant demand and rising rents. The Los Angeles-based firm noted approximately 80 percent of the assets are located in infill areas that are well-positioned to capitalize on the growing need for last-mile space, especially from e-commerce tenants.
---
READ ALSO: Top 5 Industrial Properties Under Construction in Atlanta
---
David Fazekas, partner & CIO of industrial in the Ares Real Estate Group, said in a prepared statement the firm will continue to focus on further diversifying its holdings in top-tier coastal markets and high-population growth markets that are seeing an increased need for industrial space due to strained supply chains and businesses reconfiguring operations to accommodate storage of additional inventory.
The Ares Real Estate Group oversees approximately $37 billion of assets under management as of Sept. 30. The team currently manages more than 540 industrial assets spanning more than 145 million square feet. Ares Management acquired Black Creek Group's U.S. real estate investment advisory and distribution business in a deal that closed on July 1st and created a $29 billion investment manager. Ares Management was particularly attracted to Black Creek's industrial portfolio, which totaled 43.7 million square feet and comprised 84 percent of the firm's holdings at the time of acquisition.
Atlanta, Savannah Properties
Cushman & Wakefield arranged the sale of 14 buildings in Georgia—12 in the Atlanta market and two adjacent to the Port of Savannah. Stewart Calhoun and Casey Masters of Cushman & Wakefield represented McDonald Development in the transaction.
Known as the McDonald Southeast U.S. Industrial Portfolio, the properties sold were:
Five buildings totaling 1.1 million square feet in the Westlake industrial park in Atlanta's I-20 West submarket
One building totaling 210,000 square feet in the Southmeadow industrial park in Atlanta's I-20 West submarket
Two buildings totaling 490,000 square feet in the Southpark industrial park in Atlanta's Airport South submarket
Four buildings totaling 310,000 square feet in the Windward Ridge industrial park in Atlanta's Georgia 400 submarket
Two buildings totaling 520,000 square feet in the Georgia Commerce Center industrial park adjacent to the Port of Savannah.
Headquartered in Atlanta, McDonald Development is a privately owned industrial real estate company founded in 1988 that has developed more than 50 million square feet of real estate valued at more than $3 billion. The firm specializes in developing industrial properties in the Southeastern and Mid-Atlantic U.S.