December 15, 2011
By Barbra Murray, Contributing Editor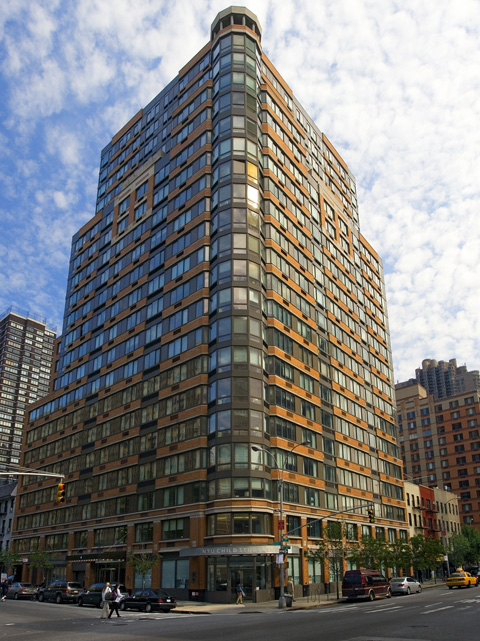 Archstone has snapped up Eastbridge Landing, a 209-unit apartment building in a jewel of a Manhattan neighborhood, for $131 million. The apartment investment and operations concern purchased the property from Madison International Realty and RFR Holding, the latter of which developed the asset in 1998.
Located in the tony Kips Bay neighborhood at 377 E. 33rd St., the 23-story high rise will now take on the name of Archstone Kips Bay. In addition to luxury residences, the doorman building features 15,000 square feet of commercial space and a 35-space parking garage.
Madison and RFR became partners in the ownership of the newly named Archstone Kips Bay when Madison stepped into recapitalize the asset with $41 million, which gave the equity provider an approximately 43.7 percent interest in the property. "The ownership was not a seller entering the market and there was no shortage of capital opportunities around this asset, but Archstone has such a terrific track record and reputation that we felt compelled to explore a transaction with them," said Dave Karson, managing director with Cushman & Wakefield Sonnenblick Goldman, the firm that advised Madison and RFR on the transaction.
According to Madison, Archstone faced a great deal of competition for the asset. New York City is high on buyers' list, as evidenced by the increasing sales volume. The third quarter yielded 115 apartment community transactions totaling $1.6 billion, as per a report by Ariel Property Advisors. In the second quarter, there were 88 transactions valued at an aggregate $1 billion.
Lately, Archstone has had more than acquisition activity on its plate. Equity Residential, owned by billionaire investor Sam Zell, is offering to pay approximately $1.3 billion in cold hard cash for a 26.5 percent interest in Archstone. Equity made the offer to affiliates of Bank of America and Barclays Bank PLC, which own a 53 percent interest in the company. Lehman Brothers Holdings Inc., however, owns the remaining 47 percent stake and has the right to offer its co-owners a bid equal to Equity Residential's Nothing like a good fight.
According to a report by Zacks Equity Research, Equity Residential and Lehman are not the only ones who want a piece of BofA and Barclays' ownership interest in Archstone. Avalonbay Communities Inc., The Blackstone Group and Brookfield Asset Management Inc. have also put in bids.