September 21, 2011
By Barbra Murray, Contributing Editor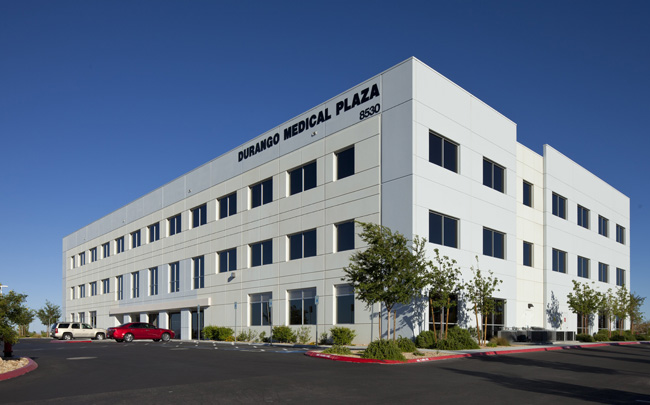 Acting through its sponsor, American Realty Capital V L.L.C., American Realty Capital Healthcare Trust Inc. has completed the initial phase of its $257.5 million acquisition of a 12-property portfolio of high quality income-producing healthcare facilities. The first tranche involved three medical properties totaling approximately 241,000 square feet, purchased at a price of $60.9 million.
ARC Healthcare broke escrow in connection with its $1.5 billion initial public offering in May and has been striking acquisition deals ever since. It was in July when the real estate investment concern, which is expected to qualify to be taxed as a REIT, entered into an agreement to buy the aforementioned group of 12 assets form a seller with whom ARC has a direct relationship. The three properties that ARC Healthcare just grabbed as part of the first phase of that portfolio purchase are located in the western region of the U.S., although, the company's acquisition goals take the entire country into consideration.
Nevada is the home of two of the assets. In Carson City, ARC Healthcare shelled out $29 million for the 154,600-square-foot Carson Tahoe Specialty Medical Plaza, which provides services offered primarily by the area's leading hospital system, Carson Tahoe Regional Healthcare. In Las Vegas, the company spent $22.9 million to snap up the 73,000 square-foot Durango Medical Plaza, a Class A medical office building within close proximity of three hospitals. The third property, the CareMeridian inpatient rehabilitation facility in Phoenix, came with a $9 million price tag. The 13,500-square-foot building provides a centralized location near the area's main trauma hospitals.
Together, the three properties have an average occupancy level of 92 percent with approximately one-third of the tenants holding lease agreements that will not expire for at least another 10 years.
ARC Healthcare has hit the ground running. In late May, the company announced that it had signed contracts to acquire three healthcare facilities in Texas and Wisconsin in deals totaling $46.5 million, and in June, it doled out $1.4 million for a dialysis center in Arkansas.
More and more, however, ARC Healthcare will have to contend with an increasing crowd of investors eager to acquire healthcare-related real estate assets. Properties in this sector, which includes seniors housing, are valued at an aggregate $700 billion in the U.S., as noted in a new report by commercial real estate services firm Jones Lang LaSalle's Healthcare Capital Markets group. Public REITs own approximately 15 percent of the product, but new investors are on the prowl — and for good reason.
"Interest in healthcare real estate investment has grown over the last two years based on the superior performance of this asset class during the downturn," said Mindy Berman, managing director of capital markets in JLL's Healthcare Capital Markets group. "The asset type has proven recession-resistant and we expect this asset class will continue to outpace all other product types as the strongest real estate sector if the economic malaise continues to plague the United States."