By Barbra Murray, Contributing Editor
Cupertino, Calif.—The doors of Apple Park, Apple Inc.'s $5 billion campus project in Cupertino, Calif., will swing open to the tech giant's employees for the first time in April. Envisioned by late CEO Steve Jobs, the 2.8 million-square-foot development will ultimately be home to 12,000 workers.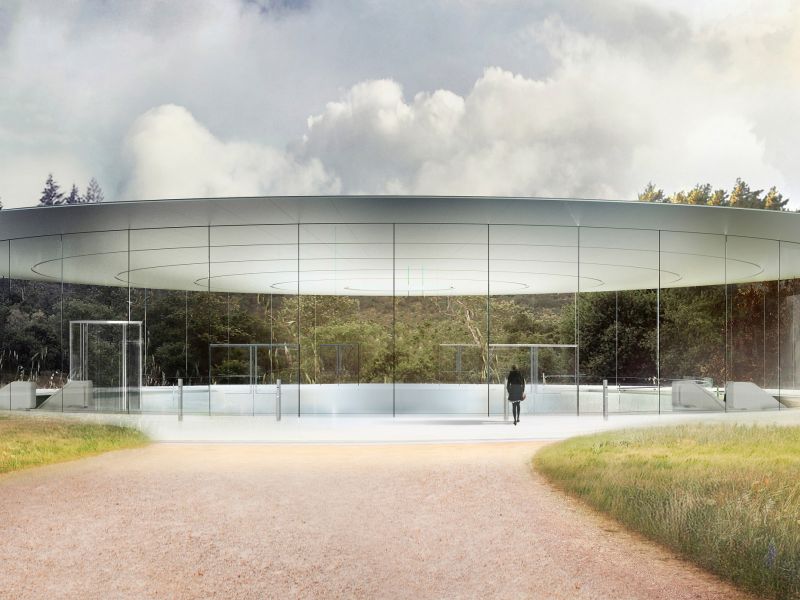 Commonly likened to a spaceship, the Foster + Partners-designed Apple Park is shaped like a ring and boasts the largest panels of curved glass in the world. In addition to state-of-the-art office and R&D accommodations, the campus will feature a visitors center with an Apple Store and a public café; a 100,000-square-foot fitness center; and the 1,000-seat Steve Jobs Theater. The property will also offer ample green space, including parklands with two miles of walking paths, an orchard, meadow and a pond. And adding to the property's ethereal aesthetic—as well as its energy conservation efforts—will be a vast 17 megawatt rooftop solar array. Apple Park will hold the distinction of being the largest naturally ventilated building in the world.
"The workspaces and parklands are designed to inspire our team as well as benefit the environment," Tim Cook, CEO of Apple Inc., said in a prepared statement. "We've achieved one of the most energy-efficient buildings in the world and the campus will run entirely on renewable energy."
Previously named Apple Campus 2, the 175-acre Apple Park has been a long time coming. Apple began collecting acreage for the project years ago, making its single largest land acquisition in 2010 with the purchase of the 100-acre former Hewlett Packard site. Approximately 2.7 million square feet of outdated structures were removed to make room for the development.
As for the impact of the project on the Silicon Valley office market, there appears to be no sense of panic. "Most of [the campus] is likely to be pure net absorption with minimal vacancy left in its wake," according to a fourth quarter 2016 report by commercial real estate services firm Colliers International. "While Apple continues to be mum on that subject, they have not been shy about taking new space under long-term leases, or extending existing leases. Colliers believes that some of their more antiquated facilities will be vacated over time, but for the most part, Apple will maintain their leased facilities in Cupertino and their higher-end facilities throughout Silicon Valley." Among the company's leased properties is the 350,000-square-foot Crossroads III in Sunnyvale, a three-building complex recently acquired by Tristar Capital with the help of a $232.5 million loan from Natixis.
Apple is still putting the finishing touches on Apple Park. Construction activity will continue through the summer, and employees will trickle in over a six-month period.