By Corina Stef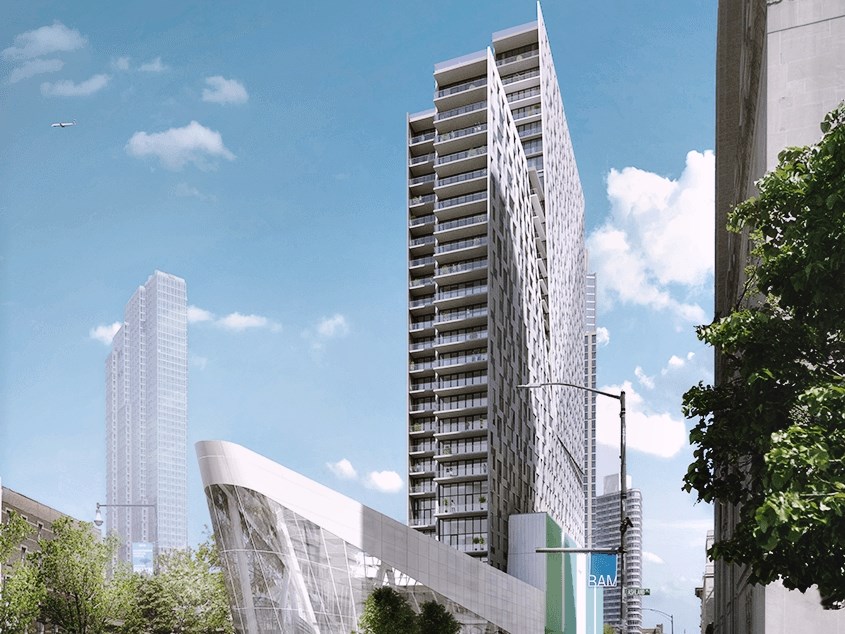 Following the success of its first Brooklyn store, which opened in April, tech giant Apple took up an entire floor at the base of a recently completed luxury residential building in the borough's Fort Greene neighborhood.
The Two Trees Management-owned, 379-unit community welcomed its first tenants this year and comprises studios, one- and two-bedroom apartments. The property offers a full suite of services, including a full-floor clubhouse entirely dedicated to resident amenities. The building is fronted by a public plaza and will house a theatre and a branch of the Brooklyn Public Library.
Located at 300 Ashland Place, in the heart of the Brooklyn Cultural District, the newly opened location sits close to the Barclays Center and the Atlantic Terminal. Neighborhood amenities include retailers, eateries, historic landmarks and entertainment options. Additionally, the asset is the 2017 Building Brooklyn Award winner for Best New Residential High Rise.
Apple also opened a new flagship store in Chicago in October, designed to minimize the boundary between the city and the Chicago River.
Image courtesy of Two Trees Management