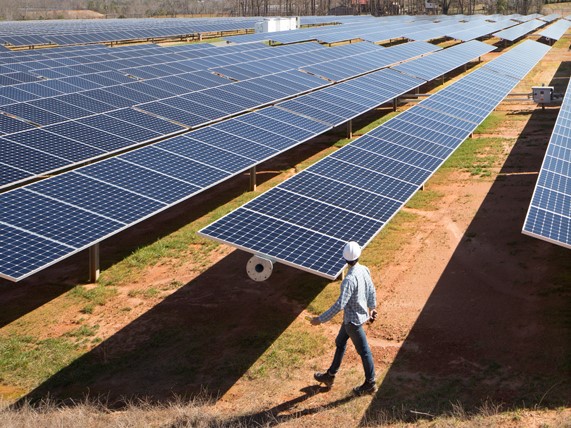 In the past few years, Apple has been focusing on making its supply chain more environmentally friendly by committing its suppliers to use renewable energy for Apple-related manufacturing. So far, 44 suppliers have agreed to the terms.
The partnership between the Cupertino-based company and its suppliers will likely make Apple exceed by one gigawatt its goal of bringing four gigawatts of renewable energy into its supply chain by 2020. The announcement comes one year after the company disclosed that all of its global facilities are powered by 100 percent renewable energy.
Combining power
So far, the tech company has spent $2.5 billion on environmental initiatives, which reduced its comprehensive carbon footprint for the third year in a row in 2018, mainly due to its Supplier Clean Energy Program. Just last year, the partnerships with its suppliers generated clean energy that roughly equaled the electricity needed to power more than 600,000 homes in the U. S. However, Apple is aware that three-quarters of its carbon footprint is generated through manufacturing. Hence, it has set up the Clean Energy Portal, an online platform that allows suppliers to identify sources of renewable energy around the globe.
"We've made it a priority to hold our suppliers accountable to the same environmental standards we observe and hope that our collaboration will show others what is possible," said Lisa Jackson, Apple's vice president of environment, policy and social initiatives, said in a prepared statement.