By Barbra Murray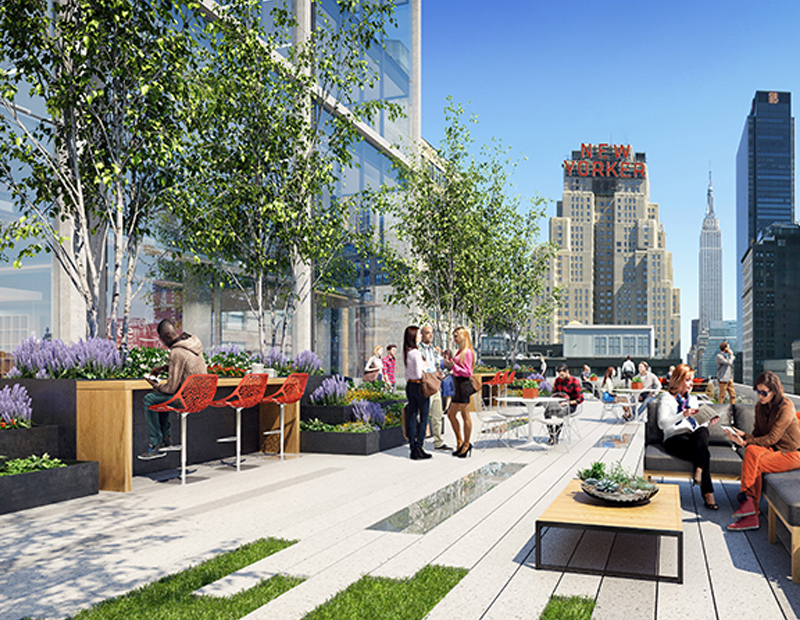 Apollo Commercial Real Estate Finance Inc. has just given a quarter-billion-dollar helping hand to a redevelopment and repositioning office project in Manhattan. The company came through with $250 million of first mortgage and mezzanine financing for Cove Property Group and its institutional partner, which plan to transform an existing office tower in the Hudson Yards/Penn Station submarket into Hudson Commons, a premier 700,000-square-foot office destination.
"This transaction is one of ARI's largest loans to date and demonstrates the breadth of the broader Apollo commercial real estate debt platform," Scott Weiner, chief investment officer of ACREFI Management LLC, manager of Apollo, said in a prepared statement.
The financing, $122.7 million of which Cove and partner pocketed at closing, constitutes one component of a $479 million construction financing package furnished by other investment funds managed by Apollo Global Management affiliates and subsidiaries. "We believe ARI's ability to co-originate this loan with the other Apollo managed funds enabled us to win the mandate on this transaction, while offering the borrower a seamless execution in dealing with one lending source," Weiner added. Cove will erect a 17-story structure atop the existing eight-story building, located at 441 9th Ave.
Apollo's fingerprints are all over Hudson Commons. The finance REIT supplied the developer with $105 million of a $220 million predevelopment loan for the Kohn Pedersen Fox-designed office project in 2016. Cove, which relied on commercial real estate and capital markets services provider HFF to help secure the funding from Apollo this time around, will utilize a portion of the new financing to repay that predevelopment loan.
A banner year
In 2016, Apollo completed more than $1.4 billion worth of commercial real estate transactions, which marks a record year for the REIT. And 2017 may prove to be Apollo's greatest year of investments yet. At the close of the third quarter, the company's year-to-date capital commitments and deployment totaled approximately $1.1 billion.
It's just as Apollo anticipated. "As we look ahead, we believe the current economic climate remains very favorable for our business model," Stuart Rothstein, CEO of Apollo Commercial Real Estate Finance, said during the REIT's first quarter 2017 earnings conference call on May 3. "There is still a healthy level of acquisition refinancing and recapitalization activity which continues to create a strong pipeline of opportunities for ARI."
 Image courtesy of HFF