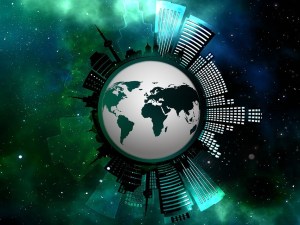 The massive fund just closed by Angelo Gordon is the latest in a years-long series of initiatives that position the alternative investment fund to serve challenging liquidity situations. Over the past three years, the alternative investment firm has raised more than $11 billion for its all-weather distressed and special situations platform.
The most recent milestone, announced earlier this week, was the final close of its AG Credit Solutions Fund II LP with $3.1 billion of equity commitments. The fund exceeded its $3 billion target, reeling in support from current Angelo Gordon clients, as well as new institutional and retail investors from around the world. As evidence of the closed-end investment vehicle's popularity, Angelo Gordon launched Fund II in October 2021, closing the fund just seven months later with $100 million above its goal.
Fund II's strategy mirrors that of its predecessor Fund—AG Credit Solutions Fund LP, which reached its final closing in February 2020—focusing on the leveraging of Angelo Gordon's capital base and skill in joining forces with companies to form custom financing solutions that help solve unique liquidity and capital structure situations.
Magnet for investor dollars
The latest closing follows earlier blockbusters. Several months after AG Credit Fund I closed with $1.8 billion in early 2020, exceeding its $1 billion target, AG Europe Realty Fund III closed in July 2020 with $300 million above its goal, having reached its hard cap of $1.5 billion of equity commitments.
In 2019, the firm, which manages $50 billion, closed AG Asia Realty Fund IV with $1.3 billion of equity commitments, surpassing its target by $300 million. That year, Angelo Gordon also announced the final closing of its 10th U.S. real estate fund, AG Realty Value Fund X, exceeding its $2.5 billion goal with nearly $2.8 billion of commitments, making the fund Angelo Gordon's largest investment vehicle at that time.
Ryan Mollett, Angelo Gordon's global head of Distressed & Corporate Special Situations & portfolio manager of AG Credit Solutions Fund II LP, noted in prepared remarks that the company's ability to capitalize on both public and private investment opportunities in varying market environments, particularly over the past two years, has driven performance for its investors.
Fund II attracted investments from a diverse crowd that included more than a few retirement funds. Alameda County Employees' Retirement Association's Board of Retirement voted to invest up to $36 million in Fund II. The City of San Jose (Calif.) Police & Fire Department Retirement Plan contributed $16 million. And San Mateo County Employees' Retirement Association signed off on a $30 million capital commitment to Fund II, after having invested $25 million in AG Credit Fund I.