December 6, 2011
By Scott Baltic, Contributing Editor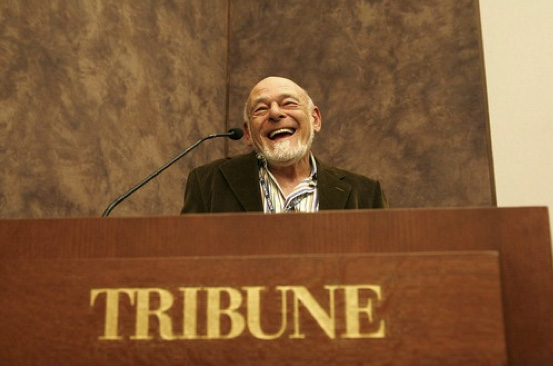 Even as the bankruptcy estate of Lehman Brothers heads into court this morning today with its payout plan, it reportedly is in discussions with potential partners, trying to raise money for a counterbid to the offer yesterday from Sam Zell's Equity Residential to buy more than a one-quarter interest in Archstone.
According to Equity Residential's $1.325 billion offer for a 26.5 percent interest in Archstone, the privately held developer, owner and operator of multifamily housing would be worth roughly $5 billion.
Lehman Brothers, which owns 47 percent of Archstone, contended in an SEC filing on Monday that that amount is at least $1 billion short of the company's real value: "Lehman believes that the EQR purchase price does not take into consideration … Archstone's valuable strategic position within the apartment industry."
The sellers of the Archstone share that Equity Residential is pursuing are affiliates of Bank of America and Barclays Bank PLC, which own 28 percent and 25 percent of Archstone, respectively, an Equity Residential spokesman told Commercial Property Executive. Under the terms of the contract, Equity Residential would acquire one-half of the two sellers' collective interests.
The announcement Monday noted, however, that closing is contingent on the Lehman estate not exercising its right of first offer to buy the same interests from the sellers at the same price that Equity Residential is offering. If the EQR purchase is consummated, the closing is estimated to take place late in the first quarter of next year.
Archstone's portfolio in the United States includes nearly 49,000 apartment units, as well as an additional 1,300 under construction and land sites for the construction of a further 5,200 units. The portfolio also includes 14,000 units in Germany. EQR's offered priced represents about $296,000 per unit and a cap rate of 5.3 percent.
With a commitment from Morgan Stanley Senior Funding to provide a $1 billion bridge loan facility, Equity Residential stated yesterday that "The consummation of the acquisition is not subject to a financing condition."
The court hearing that begins Tuesday, and which might take more than a week, will be the last time creditors can voice objections to the proposed payout plan. Lehman Brothers entered bankruptcy in September 2008, and the estate still holds about $65 billion in assets, including the interest in Archstone. Once federal bankruptcy Judge James Peck determines that the payout plan is equitable, he will set a date for Lehman to exit bankruptcy.
With the multifamily sector showing increasing strength, the Equity Residential spokesman told CPE, "Now is a good time to do this, but we've been interested in these assets for a long time."
Potential backers of the Lehman estate's counterbid reportedly include Blackstone Group LP and Brookfield Asset Management.