By Anna Spiewak, Senior News Editor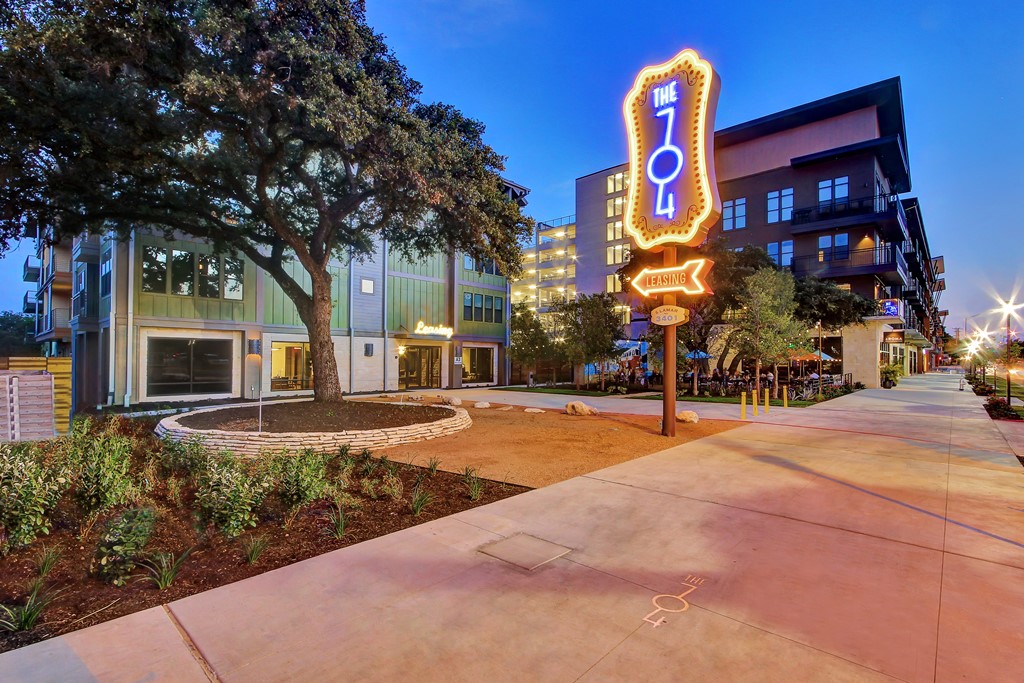 Denver-based real estate manager Amstar, acting on behalf of one of its public retirement system clients, and its partner Transwestern Develeopment Co. have built it and now decided to sell The 704, a Class A mixed-use apartment development in Austin.
The 378-unit multi-family property with 20,000 square feet of retail and restaurant space, located at 3401 S. Lamar surrounds the famed Broken Spoke, a Texas country-western dance hall. Amstar and Transwestern Development Co. acquired the 7-acre site in May 2012 and built the property.
"With The 704 now 97 percent leased, it was perfect timing to bring the asset to market, Josh Delk, associate vice president, Transwestern Development Co. told Commercial Property Executive. "Austin is an attractive market for investors due to its low vacancy and rising rents, presenting favorable conditions to market The 704."
The property's other retail space is leased to several local and national tenants, such as aRoma Italian Kitchen and World of Beer tavern. The residential community features an ozone-filtered, resort-style pool  and a separate 25-yard lap pool, according to Transwestern's prepared statement.
"The 704 is an excellent case study for Amstar's develop-to-core strategy. Transwestern best-in-class developer with local expertise, presented Amstar with the opportunity and we were quick to recognize the value in this dynamic neighborhood," said Amstar Managing Director Daniel Cohen in a prepared statement. "The partnerhsip delivered an exceptional project, which led to a quick stabilization and a favorable opportunity to exit. We look forward to working with Transwestern on future developments."
No improvements will be be made to the property since construction was completed in 2014, according to Delk.
The 704 is not the sole project that Amstar and Transwestern Development Co. have worked on together. The two also teamed up on a 229-unit, Class A apartment building in San Antonio back in December.