By Tudor Scolca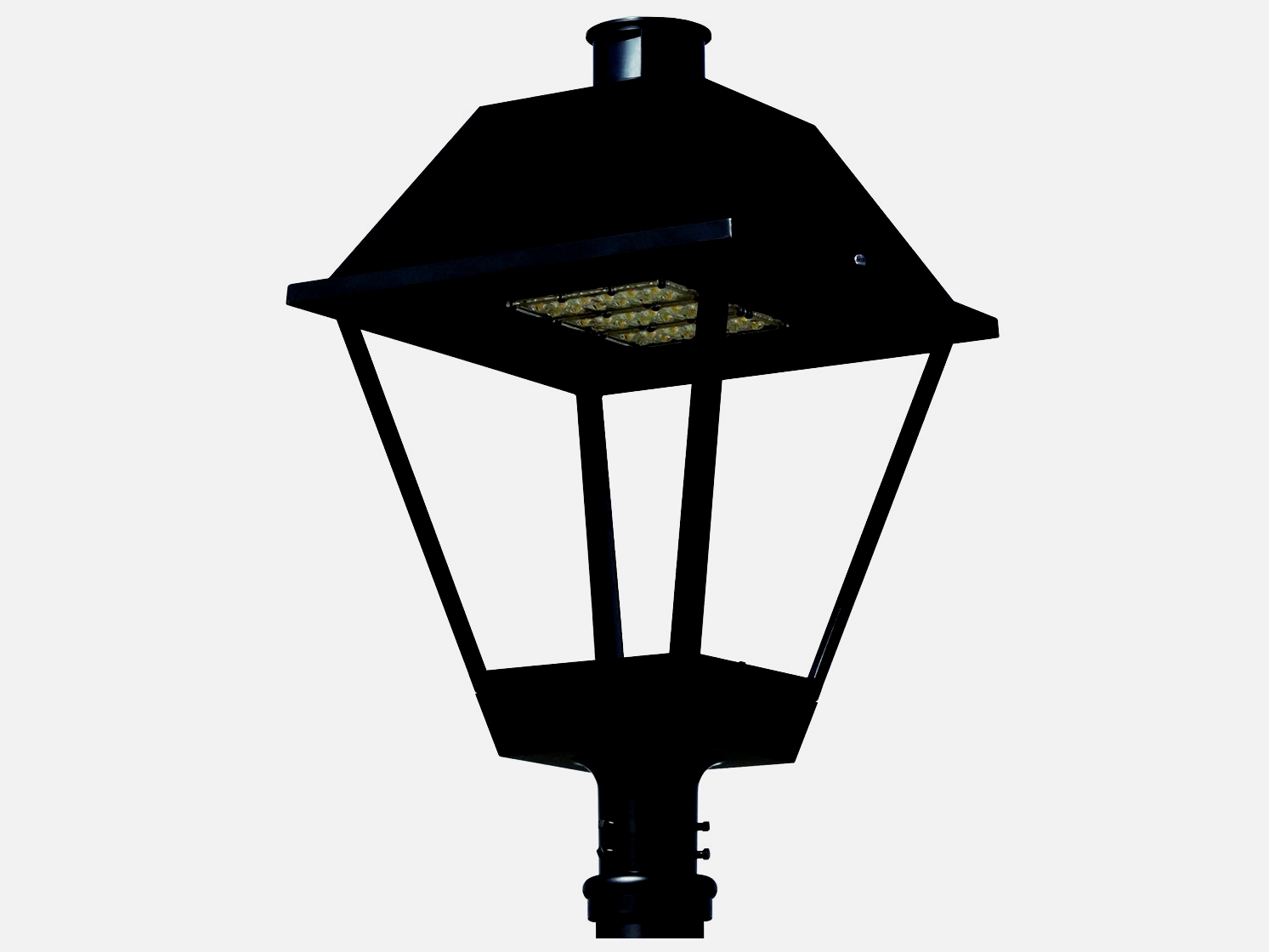 Amerlux has launched a new pedestrian LED post-top design, the Coach Style Lantern. The product aims to facilitate the installation of new lighting, due to its die-cast aluminum composition and modular LED boards. The new lighting solution from Amerlux is available in four horizontal lighting distributions.
The Coach Style Lantern weighs 16 pounds, about half as much as similar pedestrian light fixtures, making it possible for just one person to install, replace or retrofit a lamppost. The LED modules are built into the top of the lantern, which has hinges secured with fasteners, allowing for tool-less manipulation of the product.
The LED boards can be customized by clients, due to separate modules which hold the diodes. The modular design allows for maintenance to be performed without having to replace the entire light fixture. The design choice also enables individual modules to be replaced and gives clients total control over how the light is distributed.
The Coach Style Lantern offers the following horizontal light distributions:
Type II is a long oval, designed for small or narrow roads
Type III is intended for larger roads
Type IV features an asymmetric design, projecting semi-circular lighting, best fit for walls
Type V is circular, illuminating 360 degrees equally
The lantern is available in 24-, 44-, 60- and 79-watt options, ranging from 2,215 to 9,374 lumens. It also comes in standard CCTs of 3000K and 4000K. Amerlux states that the product maintains more than 90 percent of its lumen output for more than 100,000 hours. The Coach Style Lantern meets current Design Lights Consortium standards and is available for shipping between four to six weeks for luminaires and six to eight weeks for luminaires and poles.
Image courtesy of Amerlux