By IvyLee Rosario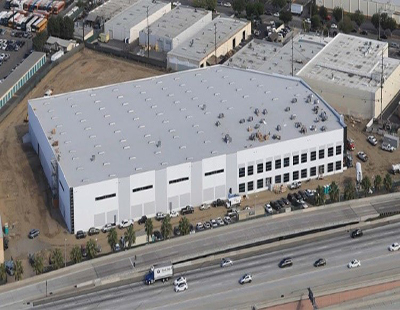 American Realty Advisors has acquired a newly constructed industrial property in Anaheim, Calif. The company purchased the asset from a joint venture between Batcheller Equities and Panattoni Development Co.
Located at 1730 S. Anaheim Way, the 143,930-square-foot building is 100 percent occupied by Rosendin Electric, one of the largest private, employee-owned electrical contractors in the U.S. Interstate 5 and state routes 55, 57, 22 and 91 are all located within close proximity to the asset. The property offers state-of-the-art features including:
floor-to-ceiling glass windows
modernized creative office space
hybrid solar roof system
skylights
solar panels
32-foot clear heights
ESFR sprinklers
2.05 per 1,000 parking ratio
"We are strategically targeting core properties that have long-term leases in-place with extremely high-quality tenants and fixed annual rental increases," said Scott Anderson, director, Investment Group at American Realty Advisors, in a prepared statement. "This asset checks all of the boxes. It is leased to an electrical contracting company through 2028 with built-in annual escalations, is located in an exceptionally strong and supply-constrained market, and features quality new construction with top-of-the-line amenities."
American Realty Advisors represented itself in the transaction and NKF Capital Markets represented the sellers. Last week, a joint venture between American Realty Advisors and Conor Commercial Real Estate broke ground on the 814,852-square-foot Pacific Commons Industrial Center in Fremont, Calif.
Image courtesy of American Realty Advisors