American Pacific International Capital, Inc., an international investment holding company, has sold the KOIN Center, a 35-story mixed-use tower in downtown Portland for $88 million, about five years after picking it up in a foreclosure for approximately $53 million.
Portland-based ScanlanKemperBard Cos., one of the largest real estate merchant banking firms in the Western United States, acquired the Class A trophy property located at 222 W. Columbia St. KOIN Center has approximately 355,000 rental square feet, which includes retail and restaurant space, offices and luxury residential units on the upper 11 floors. SKB bought the office portion of the property, which is reportedly about 253,000 square feet. The building's tenants include the KOIN television station, Skanska, Wells Fargo Advisors and Schnitzer Steel Industries.
Clayton Jew and David Wientjes, who are both first vice presidents in the San Francisco office of Kidder Mathews, represented the seller. They described the purchase as a "rare opportunity to acquire one of Portland's more desirable assets."
Jew stated in a news release that it is one of the largest office sale transactions in downtown Portland this year.
"The sale indicates the continuing growth of investor confidence in West Coast urban markets," Jew said. "Downtown Portland it a desirable market and fits this profile."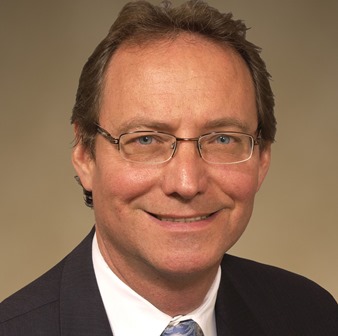 SKB, which focuses on supply-constrained employment growing markets of the Western U.S., also made another large acquisition in recent months in Portland's CBD. The firm purchased the Historic U.S. Bank Block building, a 12-story, 208,365-square-foot building, with an unidentified institutional investor for $40 million in November. Since its founding in 1993, SKB has completed at least $3.14 billion in activity, including 23.6 million square feet of office, industrial and retail space.
APIC moved its offices last year from Portland to San Francisco, where it is focusing on hotels, retail and residential properties, according to the Portland Business Journal. The firm, which owns businesses in the U.S. and China, acquired the KOIN Center in December 2009 for about $53 million.
The Portland office market has rebounded since the recession. Colliers International, in its Q4 2014 Portland Office Research & Forecast Report noted construction activity was up and office demand was increasing as tech firms drive absorption and spur adaptive reuse of properties.
"Combined with last quarter's revelation from the U.S. Bureau of Economic Analysis that the Portland metro had the fastest growing GDP of all top markets from 2008 to 2013, and Real Capital Analytics' observation of Portland's often lower cap rate compression than other West Coast MSAs, it is no surprise that despite the specter of rising interest rates, investor demand for Portland CBD assets remains voracious," the Colliers report stated.