By Barbra Murray, Contributing Editor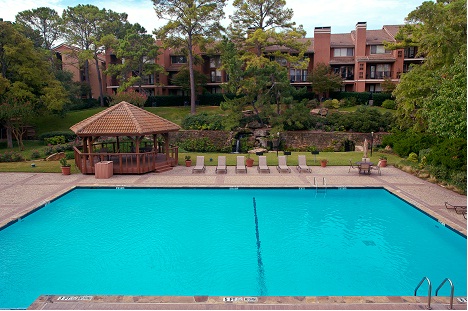 American Communities, just eight months old, is wasting precious little time building up its metropolitan Dallas multi-family portfolio. The real estate company just acquired its fourth asset, the 500-unit Chaparral Creek apartment community in Irving, Texas.
"I think that on this particular deal, the buyer felt that there was good potential to come in and do a value-add with improvements," Brian O'Boyle, managing broker with Apartment Realty Advisors, told Commercial Property Executive. ARA brokered the Chaparral Creek transaction on behalf of the seller.
Chaparral Creek occupies 30 acres at 3701 N. O'Connor Rd., a prime site just across from the Four Seasons Hotel & Resort and the Las Colinas Country Club. And it's the location that bodes well for the late 1970s-era property.
"I think there's a lot of upside potential in that deal but foremost, I think it's the location and the proximity of the jobs and work centers," added O'Boyle.  "With that property you can be in downtown in 10 minutes or you can be in the core of Las Colinas–literally, you can walk there."
The jobs market continues to be the primary demand driver in the apartment sector across metropolitan Dallas and developers are responding accordingly. In the Irving area, AMLI recently completed the second phase of Escena, Lincoln Property, which is building its second phase of Lincoln Las Colinas, and the list goes on. There's plenty of new construction but, not too much.
"Even though we've got a lot of units in the pipeline, I think that what we're delivering and what we're going to absorb will be in balance," O'Boyle concluded. "There are a lot of jobs being created; I think there will be a long-term, stable demand for product."
Like us on facebook: https://www.facebook.com/pages/Commercial-Property-Executive/258033884191