By Paul Rosta, Executive Editor
Could a company closely linked to the demise of the bookstore spark its comeback?
That tantalizing possibility emerged on Tuesday as rumors swirled that Amazon is planning to open hundreds of brick-and-mortar bookstores around the country. If carried out by the online retailer, the rumored plan would create one of the largest intersections so far between traditional retail and its Internet counterpart.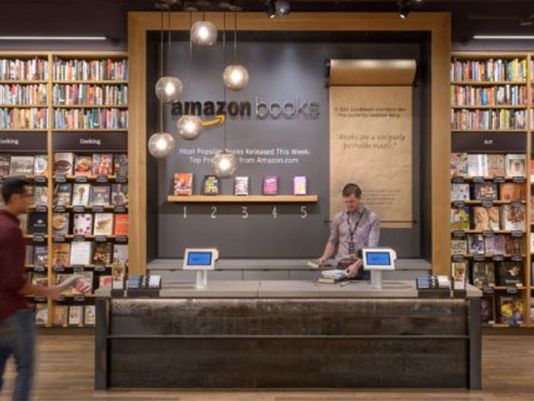 The speculation was stirred by a brief comment from General Growth Properties Inc.'s CEO Sandeep Mathrani. Toward the end of the REIT's fourth-quarter earnings conference call on Tuesday, Mathrani responded to a question from Linda Tsai, an analyst for Barclays, about customer traffic at the company's malls. According to a transcript published on Tuesday by Seeking Alpha, Mathrani went on to discuss interaction between stores and Internet sales. "And just a case in point, you go to Amazon opening bricks and mortar book stores and their goal is to open, as I understand, 300 to 400 bookstores."
Citing other examples of prominent online retailers that are branching out into physical locations, Mathrani added that Amazon "should sit back and say that the last mile is all-important, which is why Bonobos is opening bricks and mortar [stores], and Warby Parker is opening bricks and mortar stores, and Birchbox is cutting their overhead to open bricks and mortar stores."
Mathrani offered no details about when Amazon might launch a bookstore rollout or about any markets where stores might open. For its part, Amazon has yet to comment publicly on its rumored strategy.
However, bookstore openings on the scale that Mathrani suggested would quickly make Amazon a leader in the category. The last major national bookstore chain, Barnes and Noble, operated some 640 stores at most recent report.
Another intriguing twist: Amazon is already testing the brick-and-mortar bookstore concept. Last November, the company opened a 7,400-square-foot bookstore near the University of Washington's campus in Seattle. Along with books, the store sells Kindles and other electronic devices.