By Gail Kalinoski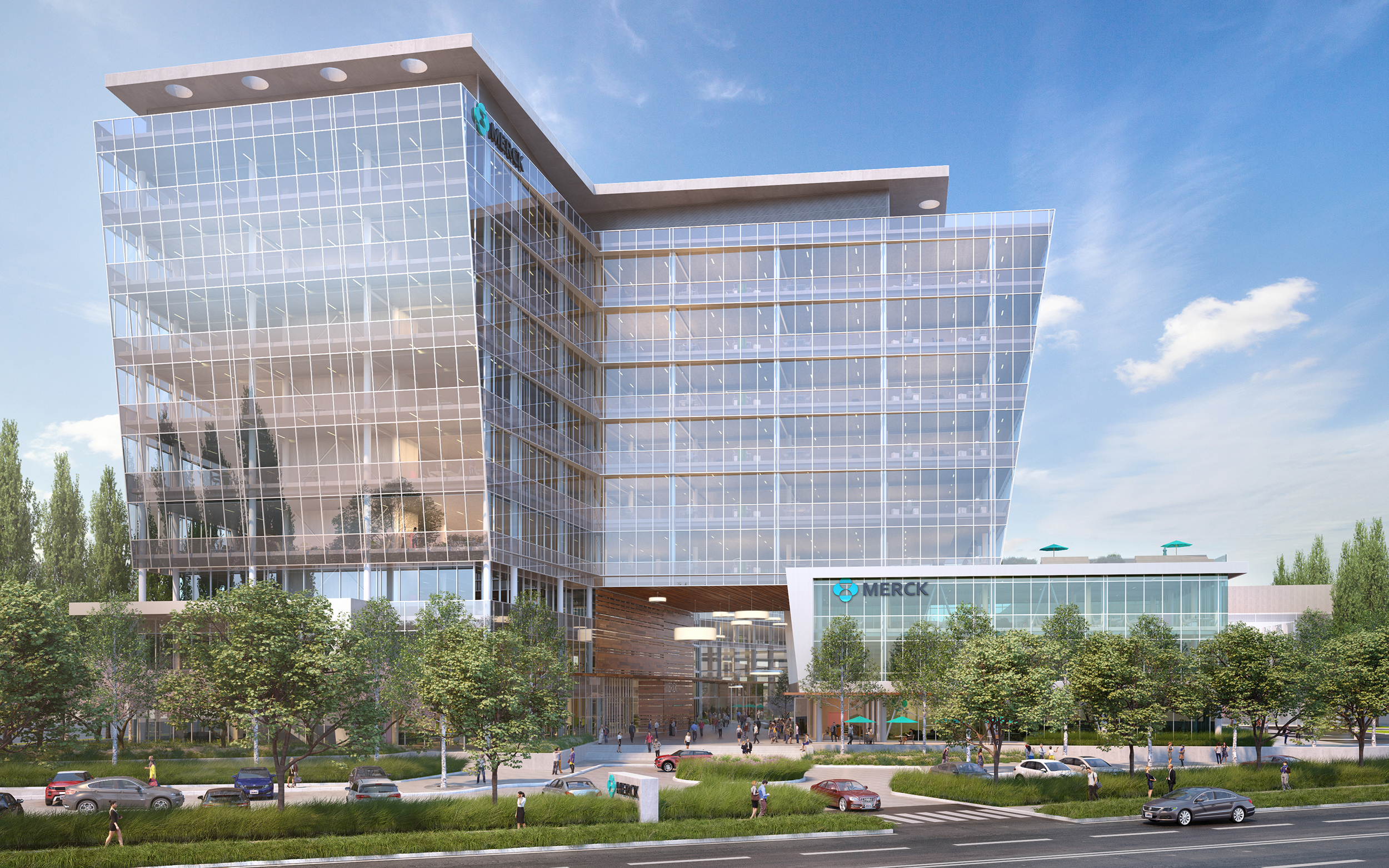 South San Francisco – Merck Research Laboratories, the research arm of global biopharmaceutical company Merck & Co., has chosen Alexandria Real Estate Equities Inc. to develop, construct and operate its new West Coast research facility in South San Francisco, Calif.
Merck signed a long-term, full-building lease for a nine-story, 294,000-square-foot laboratory/office campus at 213 East Grand Ave. in the South San Francisco innovation cluster. The campus site is fully entitled so construction is expected to begin in early 2017 and be completed by early 2019. The cost of the development and lease terms were not released.
The LEED Platinum-certified project, which is being designed by the California architecture firm DGA, will include a 300-seat auditorium, fitness center, café and terrace with waterfront views along with other outdoor areas and event space.
"We are excited to partner with Alexandria on this new state-of-the-art research center located in the heart of the Bay Area's life science community," Roger Perlmutter, president of Merck Research Laboratories, said in a prepared statement.
Joel Marcus, Alexandria's chairman & CEO, said it was an honor to "expand our strategic relationship with Merck, one of our current tenants, as the company establishes its San Francisco Bay Area R&D hub."
"This move is significant for Merck and South San Francisco, bringing another leading pharmaceutical player to the vibrant biotech and pharma community and reinforcing the Bay Area as a leading cluster for discovery and collaboration," he added.
Alexandria, an urban office REIT with a North American asset base of 24.4 million square feet, already has a significant presence in South San Francisco along with other science and technology campuses in key locations like San Francisco, Boston, New York City, San Diego, Seattle, Maryland and the Research Triangle in North Carolina. The REIT operates about 3.7 million square feet in the San Francisco Bay Area, including more than 1.5 million square feet of space in South San Francisco, said Steve Richardson, Alexandria's COO & San Francisco regional market director. Richardson said Merck, which rents a smaller space at an Alexandria-owned property in San Francisco's Mission Bay submarket, is leasing two 50,000-square-foot buildings the REIT owns on Gateway Boulevard in South San Francisco while the research center is built.
Merck, which announced on its website that it was hiring for the South San Francisco location, noted that the multi-disciplinary research facility will accommodate more than 300 scientists and support research spanning exploratory biology through clinical development. The firm said the custom-designed building with have an open atmosphere that encourages collaboration and team work. The large auditorium will provide space "for nearby academics, scientists and entrepreneurs to convene and engage in scientific dialogue."
Richardson told Commercial Property Executive that Merck, which chose Alexandria for the project after a rigorous selection process, was "working very closely with their team on the execution of the design of the interiors and the construction of the building." He said that Merck intends the center to be "a destination research facility and really engage the life science community and ecosystem in South San Francisco and beyond."