By IvyLee Rosario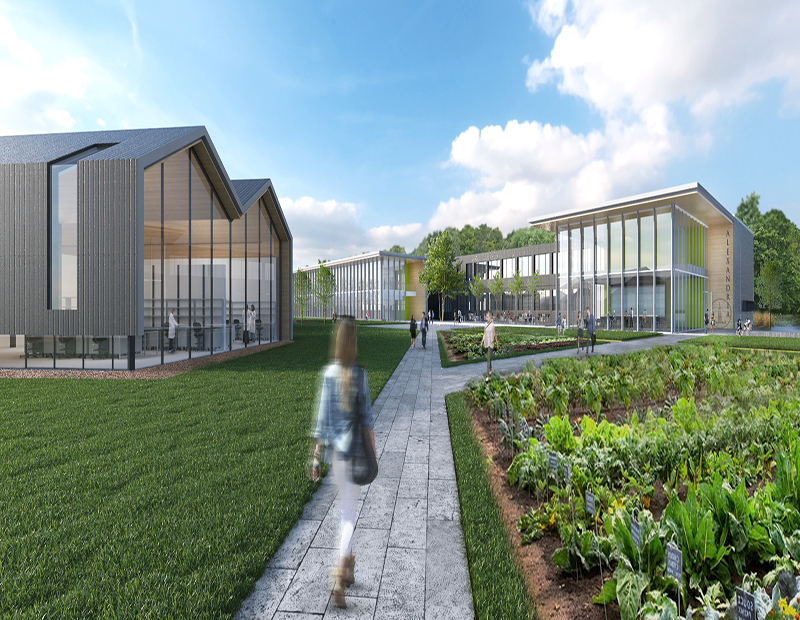 Alexandria Real Estate Equities Inc. is creating the Alexandria Center for AgTech, the first phase of a multi-tenant mega campus in North Carolina's Research Triangle Park. 
Located at 354 East Cornwallis Road, which Alexandria recently acquired, the Alexandria Center will be adjacent to the company's 6 Davis Drive, creating a collective development of the two campuses to form a one million-square-foot mega campus. 
Phase One Development 
The project will begin with the redevelopment of the Cornwallis site into 175,000 square feet of office, laboratory and greenhouse facilities. The property will feature an amenities center that will include an innovative conference and event space, a fully equipped fitness and wellness center, a healthy restaurant concept, open green space and an on-site garden.
Initial tenants include AgTech Accelerator Corp. and Boragen. Alexandria's current asset base in Research Triangle Park is 98 percent leased to tenants such as AgTech entities, which range from Bayer Crop Science, Medicago, Monsanto and Novozymes to Benson Hill Biosystems and Mimetics.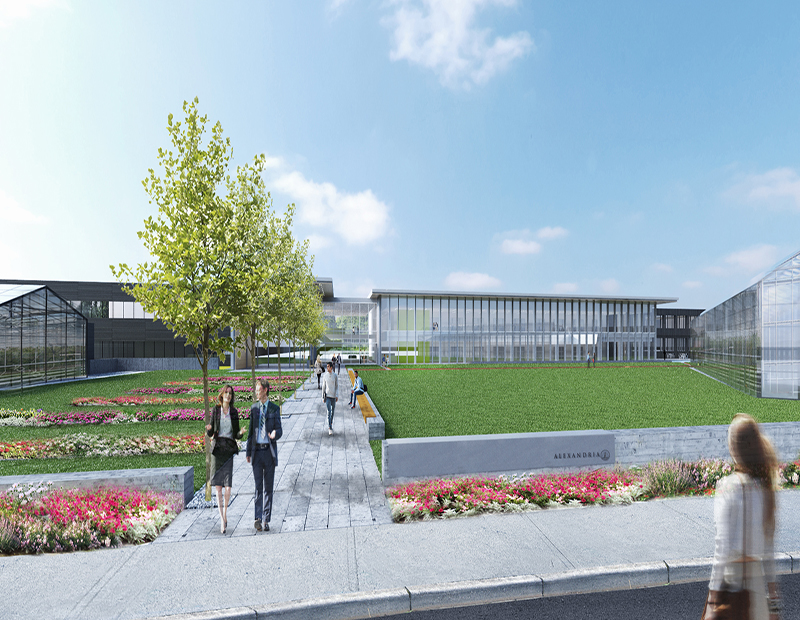 "Alexandria is highly focused on improving human health through solving disease and hunger. As the national leader in owning, operating and developing collaborative life science, technology and AgTech campuses, we have dedicated substantial infrastructure and resources to Research Triangle Park over the past two decades to transform the cluster into the world-class AgTech hub it is today. The new Alexandria Center for AgTech–RTP enables us to provide innovative companies with a state-of-the-art AgTech R&D and greenhouse campus to foster the development of technologies aimed at feeding the rapidly growing world population," Joel Marcus, chairman, CEO & founder of Alexandria Real Estate Equities Inc. and Alexandria Venture Investments and chairman & founder of AgTech Accelerator Corp., told Commercial Property Executive. 
AgTech partnerships
In 2016, Alexandria Venture Investments, the company's strategic venture capital arm, led a strategic investment syndicate to create AgTech Accelerator Corp. With that partnership, the AgTech Accelerator investment syndicate includes ARCH Venture Partners, Bayer, the Bill & Melinda Gates Foundation, Elanco Animal Health, Flagship Pioneering, Hatteras Venture Partners, Mountain Group Capital, Pappas Capital and Syngenta Ventures.
Other recent partnerships include one made with Uber back in March, in which the two companies are teaming up on two office buildings to be constructed as part of the Golden State Warriors' Chase Center arena in San Francisco. 
Images courtesy of Alexandria Real Estate Equities