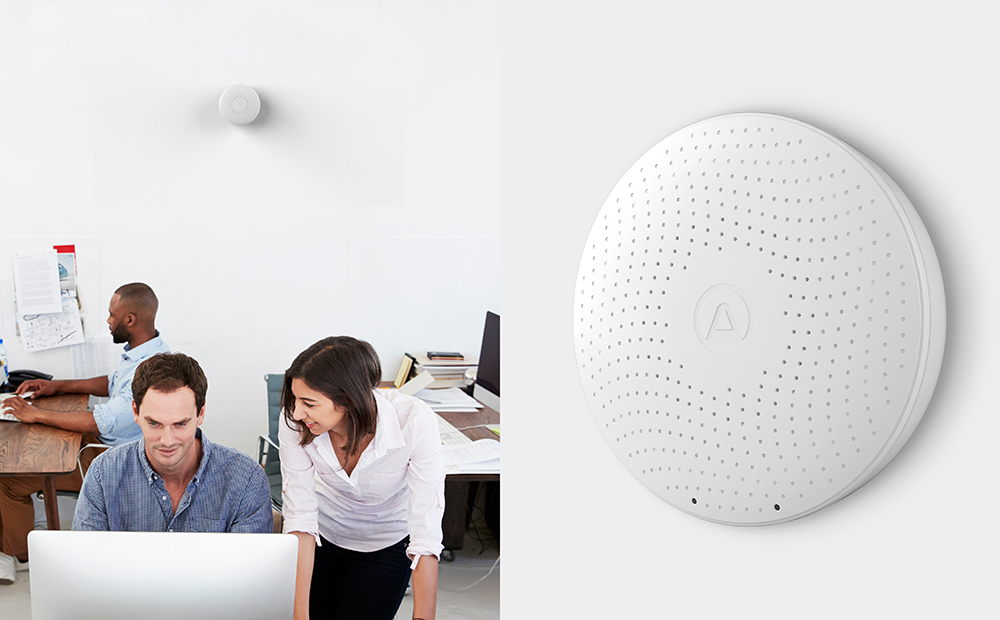 Wave Plus from Norwegian tech firm Airthings is the first battery-operated smart indoor air quality monitor with radon detection. The device features six sensors for air quality measurement, including radon, total volatile organic compounds (TVOCs), and carbon dioxide—the three most serious indoor air pollutants—as well as temperature, air pressure and humidity. Additional sensors provide advanced analytics options.
Users can check radon levels remotely via a free mobile app, while an online dashboard provides a detailed overview of air quality along with alerts and analytics. Bluetooth 5-enabled connectivity gives users access to real-time data when they are within range of the device. A separate device, the Airthings HBS hub, is available for professionals and businesses as part of the Healthy Building Solution. The hub allows for multiple Wave Plus devices to be synchronized and distributed across a large commercial space, such as an office.
The sensor, which requires no cables and is easy to install, is designed for use in all populated spaces, including schools, public spaces, homes and multi-unit properties. Wave Mini is a lower-cost alternative to Wave Plus, featuring three sensors for TVOCs, temperature and humidity.